You may be a candidate for a brow lift (forehead lift) if you have a sagging forehead or brows that hang too low and too close to the eyes. You may also desire a forehead lift if you have deep vertical furrows between the eyebrows (frown lines).
A forehead lift is intended to give a more youthful and rested appearance to the forehead and upper eyelids.
A brow lift (forehead lift) can range from $5,000–$5,400. Apply for financing now!
The Browlift Procedure
A forehead lift in San Diego is done on an outpatient basis under general anesthesia or monitored sedation. The incisions are usually made behind the hairline.
For patients with high foreheads, the incisions can be placed in front of the hairline. The operation is done by lifting and repositioning the forehead skin, during which time the muscles that cause frown lines are weakened.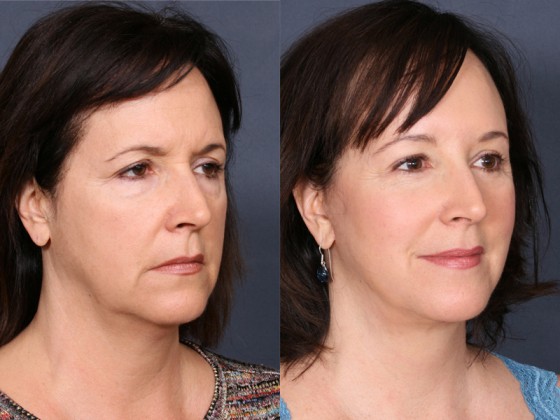 Affordable payment plans available for as little as $111 per month!*
Please call La Jolla Cosmetic Surgery Centre, San Diego, at (858) 452-1981 for more information on cosmetic surgery procedures including browlift surgery.
Note
The specific risks and the suitability of forehead lift surgery for a given individual can be determined only at the time of consultation. All surgical procedures have some degree of risk. Minor complications that do not affect the outcome occur occasionally. Major complications are rare. The information on this web site is not a substitute for a consultation. Call us at (858) 452-1981 or contact us online to schedule your complimentary personal consultation with one of our San Diego plastic surgeons.