La Jolla Cosmetic Surgery Centre
9850 Genesee Ave Suite 130
La Jolla, CA 92037
Call: (858) 452-1981 Text: (858) 203-2944
Monday–Friday: 7:30 a.m.–6 p.m.

La Jolla Cosmetic Medical Spa - Carlsbad
7730 El Camino Real Suite C
Carlsbad, CA 92009
Call: (858) 788-7989 Text: (858) 203-2944
Monday–Friday: 8 a.m.–8 p.m.
Saturday: 9 a.m.–5 p.m.

La Jolla Cosmetic Medical Spa
9850 Genesee Ave # 380
La Jolla, CA 92037
Call: (858) 452-2066 Text: (858) 203-2944
Monday–Friday: 8:30 a.m.–5 p.m.

Charity Pitcher, Practice Manager, Carlsbad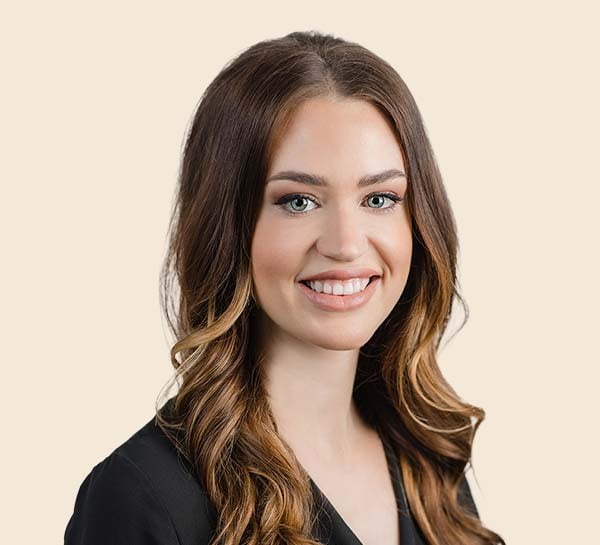 "I truly want to stay a part of the aesthetic world forever. I am passionate about helping patients achieve their goals in the safest and best way possible with some of the best providers I have seen in this industry."
With over a decade of experience in medical aesthetics, Charity provides inspiring leadership, helping our Carlsbad medspa team deliver the best patient experience.
As our Practice Manager for La Jolla Cosmetic Medical Spa's Carlsbad location, Charity is one of the faces you'll see. Her warm, friendly smile helps confirm what our patients already know–they will have a great experience!
Charity's favorite part of coming to work at LJC every day is the people, both patients and staff. She loves that the whole team makes taking care of patients fun and relaxing, not to mention how rewarding it is to connect with patients and be a part of their cosmetic journeys.
I truly am so grateful that I get to come to work every day and just have fun. I think that is so valuable and priceless, and that definitely is a dream come true.
Growing up in the small town of Joshua Tree, knowing she had a passion for patient care, Charity realized there weren't many opportunities in the medical field and moved to San Diego to get some valuable experience doing her dream job: caring for people.
Charity started her journey in the aesthetics industry, working for a medical spa she found on Craigslist. She then worked a few other medspa jobs before finding her home at La Jolla Cosmetic.
While working at a medspa earlier in her career, Charity worked with our injector and laser specialist, Julia Jowett, PA-C. The two became close, and Charity learned a lot of valuable information about aesthetics from Julia. Once Charity moved on to LJC, she recommended Julia. The dynamic duo has been gracing LJC with smiles, knowledge, and individualized care ever since.
Charity joined LJC in early 2018 as a front desk coordinator. She loves working with patients and seeing their confidence bloom as they achieve their aesthetic goals. Growing with us from front desk coordinator to patient coordinator and now manager, she has been a true team player since the beginning, always there to jump in wherever needed. With her kind personality and excitement for helping people reach their beauty goals, she and the rest of our dream team are a match made in heaven.
Our Carlsbad medspa has more extended hours, 8 am to 8 pm Monday through Friday and 9 am to 5 pm on Saturdays. As the location manager, Charity loves her job so much that she enjoys being available those extra hours for patients who need to work around their busy schedules to get their beauty treatments in.
In her free time, Charity enjoys traveling and taking advantage of one of San Diego's best resources–the beach! When she's not at the office, you can find her reading, hiking, and enjoying the beautiful scenery of SD.