La Jolla Cosmetic Surgery Centre & Medical Spa
9850 Genesee Ave Suite 130
La Jolla, CA 92037
Call: (858) 452-1981 Text: (858) 203-2944
Monday–Friday: 7:30 a.m.–6 p.m.

La Jolla Cosmetic Medical Spa - Carlsbad
7730 El Camino Real Suite C
Carlsbad, CA 92009
Call: (858) 788-7989 Text: (858) 203-2944
Monday–Friday: 8 a.m.–8 p.m.
Saturday: 9 a.m.–5 p.m.

Hailee, Lead Patient Coordinator, Medspa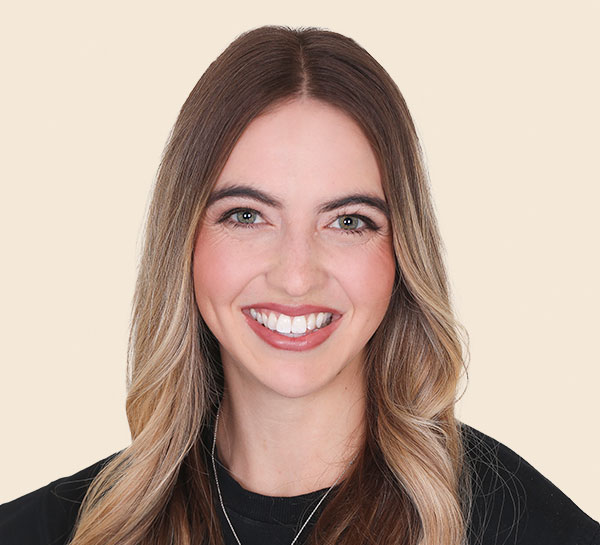 "You can't give what you don't have."
When you come to LJC looking for the right treatment to make your dreams a reality, Hailee is one of the first people you'll talk to. She gives you all the information you need to know about our providers and the treatments we offer. She also makes the appointment scheduling process as smooth sailing as possible. We want you to get the best experience from the very start.
Hailee's favorite aspect of her job is talking with patients and genuinely connecting with them. Her eyes light up when patients return and bring up subjects they remember discussing with her. At LJC, we believe getting to know you ensures your experience is tailored to meet your needs.
Hailee loves helping people achieve their goals when it comes to their appearance. If she weren't working in aesthetics, Hailee would be working as an athletic trainer. Hailee has a background in physical therapy and athletic training, with a bachelor's degree in Kinesiology. Before gracing LJC with her upbeat, helpful personality, she worked at a physical therapy clinic for three years. She also interned for her college's athletic training program for 3.5 years.
When she's not at our Med Spa helping patients, you can find Hailee at the beach or somewhere with a book.
She would travel if she had a month totally to herself. Visiting Italy is high on her travel bucket list.