La Jolla Cosmetic Surgery Centre & Medical Spa
9850 Genesee Ave Suite 130
La Jolla, CA 92037
Call: (858) 452-1981 Text: (858) 203-2944
Monday–Friday: 7:30 a.m.–6 p.m.

La Jolla Cosmetic Medical Spa - Carlsbad
7730 El Camino Real Suite C
Carlsbad, CA 92009
Call: (858) 788-7989 Text: (858) 203-2944
Monday–Friday: 8 a.m.–8 p.m.
Saturday: 9 a.m.–5 p.m.

Kayla, Lead Patient Coordinator, Medical Spa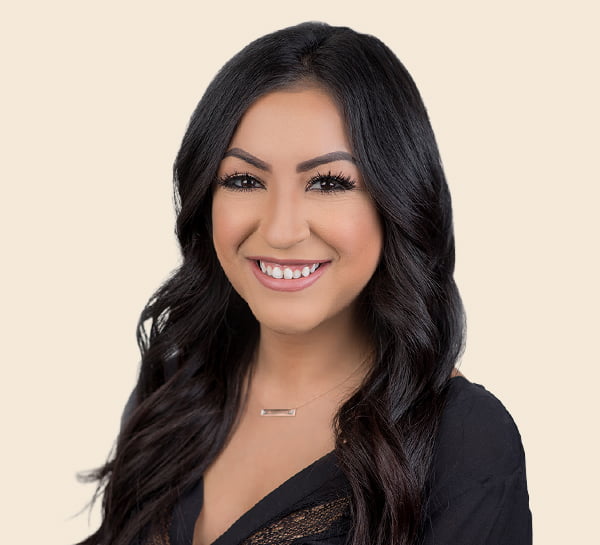 "It's great to be part of a well-rounded team that always prioritizes its patients."
Kayla supports our patients both emotionally and logistically to ensure the highest level of care.
Kayla joined the team at La Jolla Cosmetic Surgery Centre & Medical Spa and La Jolla Cosmetic Surgery Centre & Medical Spa in 2019. She helps guide our patients through the consultation process, supporting them from their first call or email continuing up to the day of surgery. Kayla is dedicated to making our patients feel safe, comfortable, and of course, confident with their decision to have surgery at LJC.
I love giving that extra support to patients through the nerves leading up to surgery. Seeing their relief and happiness at the end makes it all worth it.
A perfect fit for LJC, Kayla is a Certified Medical Assistant who has worked in cosmetics for nearly 5 years. She has experience assisting with nonsurgical services such as cosmetic injectables, lasers, and skin treatments, as well as assisting in minor plastic surgery procedures and pre/post-op care.
I enjoy educating patients about all their options, whether that includes cosmetic injectables or plastic surgery.
In her free time, Kayla enjoys exploring, shopping, and coloring with her daughter. If given a month to do anything, she would spend most of her time with her family back home and then go on a Disney cruise with her daughter and husband. If she wasn't a patient care coordinator, she would further her career in social media/digital marketing to help patients learn about the newest and most effective cosmetic treatments.