La Jolla Cosmetic Surgery Centre
9850 Genesee Ave Suite 130
La Jolla, CA 92037
Call: (858) 452-1981 Text: (858) 203-2944
Monday–Friday: 7:30 a.m.–6 p.m.

La Jolla Cosmetic Medical Spa - Carlsbad
7730 El Camino Real Suite C
Carlsbad, CA 92009
Call: (858) 788-7989 Text: (858) 203-2944
Monday–Friday: 8 a.m.–8 p.m.
Saturday: 9 a.m.–5 p.m.

La Jolla Cosmetic Medical Spa
9850 Genesee Ave # 380
La Jolla, CA 92037
Call: (858) 452-2066 Text: (858) 203-2944
Monday–Friday: 8:30 a.m.–5 p.m.

Hector Salazar-Reyes, M.D., FACS
Hector Salazar-Reyes, M.D., FACS, San Diego Plastic Surgeon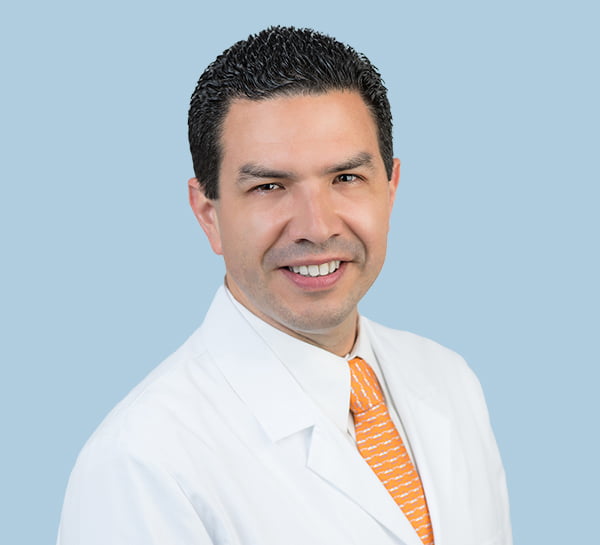 "I truly love to establish a strong relationship with my patients and strive to deliver the best quality of care. That is what keeps me going every day."
Dr. Salazar is a board certified plastic surgeon known for his exceptional patient care.
Consultations offered in:
English
,
Spanish
,
Italian
La Jolla Plastic Surgeon Specializing in Cosmetic Procedures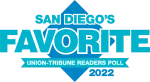 As a double board-certified plastic surgeon in San Diego, CA, I am passionate about cosmetic surgery—and I love nothing more than seeing a patient's confidence transform after a procedure.
My promise to my patients is that I will do everything in my power to achieve a beautiful, natural-looking result in the safest way possible. Building a solid relationship with my patients is incredibly important to me—and my daily goal is to ensure everyone who walks through the door feels comfortable, important, and well cared for.

DR. SALAZAR
Having dedicated 17 years of my life to achieving the best medical training, my philosophy is centered around providing beautiful results safely and ensuring each and every patient feels well cared for from their first appointment to their last.
My experience with Dr. Salazar and his staff is amazing. Very friendly and cares about you. He answered all my questions and concerns, and really took the time to discuss what's best for me and my body. The process for the surgery was really fast, he was on time and started right away. I recommend Dr. Salazar and his staff, they will take care of you.

ACTUAL PATIENT REVIEW
In addition to my devotion to staying up-to-date on the latest plastic surgery techniques, I love learning about all the new cosmetic technology and devices—though I remain critical of new products until I am sure I have found the safest, most effective options to offer patients.
I am also committed to giving back, and I have worked with the Cronin/Christus Foundation to provide much-needed reconstructive care to those in need in Chihuahua, Mexico. On one unforgettable trip, I helped a young man with a severe cleft lip and cleft nose deformity who had endured 17 years of antagonism and self-consciousness.
We performed a complex reconstruction that required two surgeries. At a follow-up visit, I discovered not only a well-healed lip and nose but a bright, cheerful gentleman who was already dating a girl from his high school. Miguel touched my heart in a very special way. I confirmed what I have always believed: well-performed plastic surgery can have a huge impact on function and appearance, yes, but also on quality of life.

DR. SALAZAR
Dr. Salazar's outstanding training & education
I had a passion for plastic surgery from very early on. Even before I decided to attend medical school, I knew that it was the field for me. I earned my medical degree from the University of Baja California where I graduated Summa Cum Laude before completing a general surgery internship at the University of Illinois Metropolitan Group of Hospitals program.
I finished my full residency in general surgery at the world-renowned Houston Methodist Hospital. I completed my plastic surgery residency training at the same institution and was then board certified by the American Board of Plastic Surgery.
During my residency training in both specialties, I was Chief Resident. As a result of my multiple research projects in the field of plastic surgery, I have been published in numerous leading medical journals and have participated in national and international meetings to present my findings.
My entire experience with Dr. Salazar has been amazing. He has great bedside manner and answered every question I had, which was a lot. My breast augmentation went amazing! My results couldn't be better. He gave me his cell number in case I ever had any problems or questions, and I was even surprised with flowers when I returned after surgery. I def recommend him for any of your surgery desires.

REAL PATIENT REVIEW
In addition to being an American Board Certified Plastic Surgeon, I am a member of the American Society for Aesthetic Plastic Surgery (ASAPS), a prestigious organization that is highly selective with its membership. Only plastic surgeons who demonstrate a high level of skill, experience, and expertise in aesthetic plastic surgery and cosmetic medicine are inducted into ASAPS.
I am also a Fellow of the American College of Surgeons, President-Elect of the San Diego Plastic Surgery Society, and an active member of the American Society of Plastic Surgeons, the American Board of Plastic Surgery Maintenance of Certification Program, the California Society of Plastic Surgeons, and the American Medical Association.
Plastic surgery, when performed appropriately and at the highest level, can impact the patient's life in a very positive way. I was fortunate enough to witness this impact while observing the practice of a plastic surgeon in my late teens.

DR. SALAZAR
Dr. Salazar: a plastic surgeon with a love of culture…and viticulture!
Get to know Dr. Salazar on a personal level.
Why plastic surgery?
Plastic surgery allows me to get to know my patients and help them transform their lives for the better like no other field of medicine.
A true world traveler
I love to explore different cultures and traditions from all over the world. My favorite destinations so far include Dubai, Shanghai, Paris, and Rome.
Simple Saturdays
My wife Ingrid and I cherish the rare Saturday when we don't have commitments to our work (Ingrid devotes her time to many humanitarian and charity organizations). We'll have a long breakfast with our son, Hector, followed by a day at the beach or riding scooters around town.
Moonlighting sommelier
Apart from my work and my family, wine is my passion. While living in Italy prior to medical school, I studied the language, customs, and art of wine-making. I'm proud to be a long-time member of La Confrerie des Chevaliers du Tastevin, the world's most prestigious brotherhood of wine.
In a way, carefully 'shaping' the grape to create the perfect resonance of color, aroma, texture, and flavor is analogous to the transformation a patient can undergo in the hands of a skilled surgeon.
Époisses & Château d'Yquem
It should surprise no one that my favorite dessert is wine and cheese, specifically Époisses de Bourgogne, a soft French cheese, with Château d'Yquem, a lovely sweet wine from Bordeaux.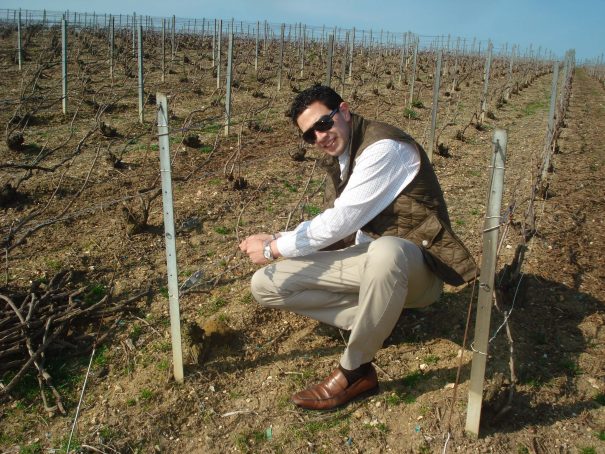 Make Your Dream Real With Dr. Salazar-Reyes
If you would like to meet with Dr. Salazar-Reyes, or any of our San Diego cosmetic surgeons, to discuss what is possible with plastic surgery, request your free consultation online or call (858) 452-1981.