No Shame in the Aging Game
Over the years, Angeliquea Di Nino (@raisingthefree) has been on a path of striving to be perfect and avoiding physical change over time. She has learned to accept and love her aging process, so she plans to continue to get small procedures done to age with grace rather than large procedures that change her looks completely. Angeliquea is a perfectionist, and is very particular about who works on her face, but she put her trust into La Jolla Cosmetic to help her age gracefully.
Since she was 25, Angeliquea consistently receieved small procedures such as botox or filler to slow down the aging process. When she was in her 20s, she had these procedures done because she didn't want to age. Each year since she started getting procedures, she has become more comfortable with herself and the aging process. She has continued to do small procedures to simply preserve what she already has.
PDO Threads for Anti-Aging
Going into her journey with LJC, Angeliquea had one goal in mind: to get a procedure that naturally enhanced her features rather than making her look like a different person. Her main areas of concern were smile lines and overall tightness of the sides of her face and jawline. At her first consultation with LJC's Kara Pennington, PA-C, the two went over Botox, Juvéderm, and PDO threads as options for her goals. Angeliquea decided to get NovaThreads in her cheeks and near her ears in order to tighten her face and jawline.
Kara performed a PDO thread lift with NovaThreads on Angeliquea in order to give her face the lift she wanted and build collagen over time. In an Instagram post, Angeliquea shared that the procedure was practically painless, and did not include any downtime. She was especially grateful for no downtime as she is raising four kids and is always active with them. Results from PDO threads typically start to show within 4-6 weeks post-procedure.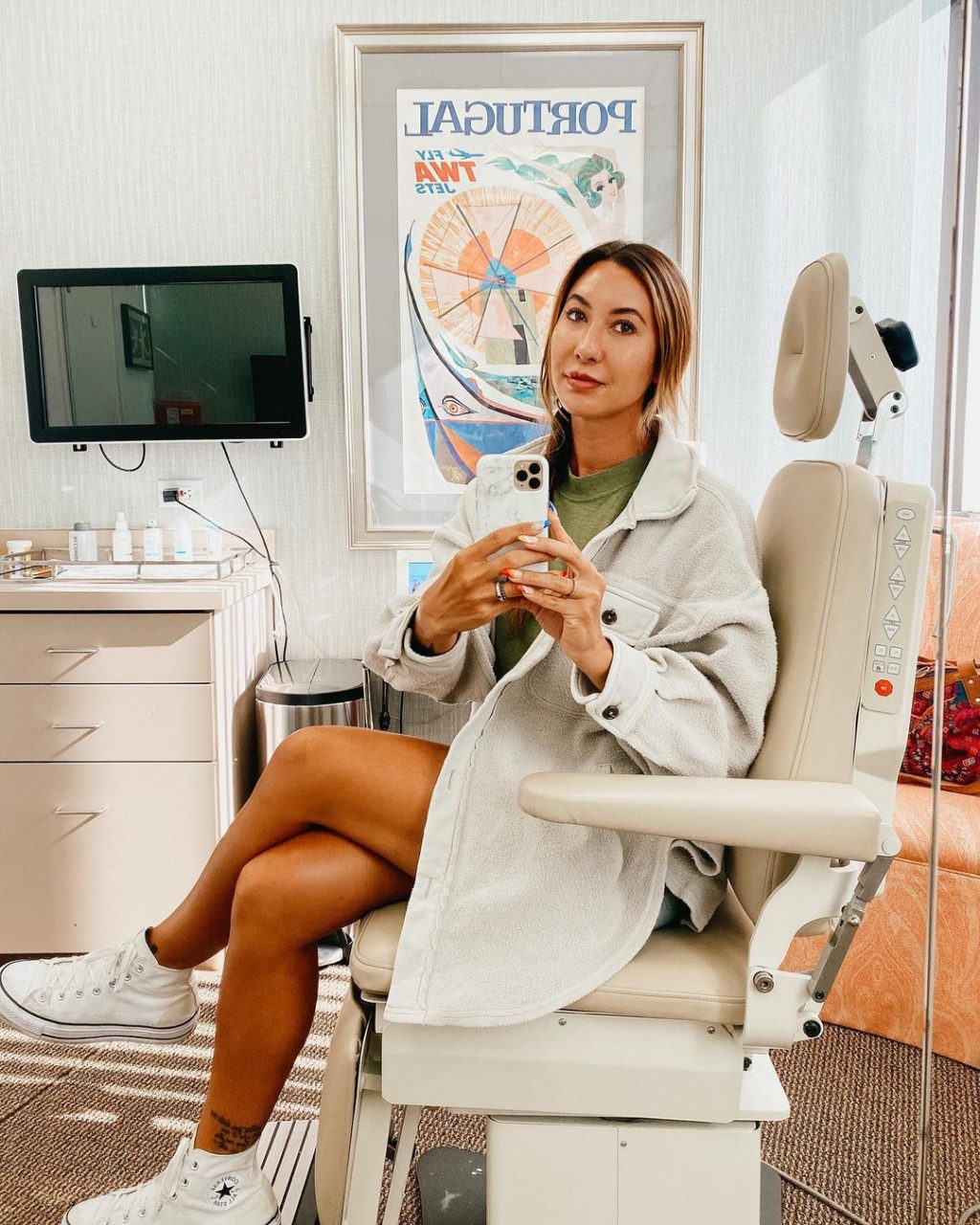 Angeliquea admits she has come a long way within the last five to seven years, learning how to be more honest with herself and those around her. She has become more appreciative of her natural appearance and more open with her followers about her cosmetic procedure journey.
NovaThreads: Results That Keep On Coming
After a PDO thread lift treatment, results improve over time as collagen production is stimulated. If someone would want dramatic results quickly, they would need to receive multiple treatments. Angeliquea did not notice her results much until she returned to LJC for her post-op appointment and looked at her before and after photos.
Angeliquea shared in an Instagram post that the results that impressed her the most were the softening of the aging lines around her mouth and a visibly tighter jawline.
See Angeliquea's progress photos below:
Watch Angeliquea's full LJC experience: