Hiding Cellulite While in the Instagram Limelight
Prior to connecting with La Jolla Cosmetic, travel content creator April Koenig's (@lovelaughteradventure) biggest insecurity was the cellulite around her butt. As a content creator always on the go and taking beach bum photos for her whopping 45,000 and counting followers to live vicariously through, this insecurity didn't exactly pair well with her lifestyle.
April shared a screen recording of our website on her Instagram Story, expressing how impressed she was with the smooth and easy process of scheduling a virtual consultation. During her consultation with LJC, she explained to our master injector and laser specialist Brittany Haley, RN, what she wanted to target and her overall goals, and Brittany listened closely, quickly thought of the best treatment plan for her, and the two agreed QWO injections were the best option for her.
QWO Treatment: How Does it Target Cellulite?
QWO is a non-surgical treatment clinically proven to lessen the appearance of moderate to severe cellulite, and it is usually given within three separate treatments, each 21 days apart. It is the first and only FDA-approved injectable for treating cellulite. The enzymes within it target the fibrous bands known to be the primary cause of cellulite.
April came to the office for three QWO treatments, each three weeks apart. Brittany completed each of April's injections in 10 minutes or less.
April returned one week after her final QWO treatment for a Skintyte laser treatment. After her final treatment, she shared an Instagram Reel educating her following on what QWO is and sharing her excitement for final results.
Results that Restore Confidence
One month after she completed her treatments with Brittany, April shared in an Instagram post that her cellulite is gone. She mentioned that she still had some slight bruising but was aware that this was normal and would heal completely within a few weeks.
April shared a clip of her running along the beach on her Instagram Story with the caption, "Summer ready thanks to my journey as a #LaJollaCosmeticPartner."
We are so happy April trusted us to make her dream of being cellulite-free a reality so she can continue sharing her travels with the world, from beaches to mountains, with genuine confidence in herself in every photo and video along the way.
See April's progress photos below: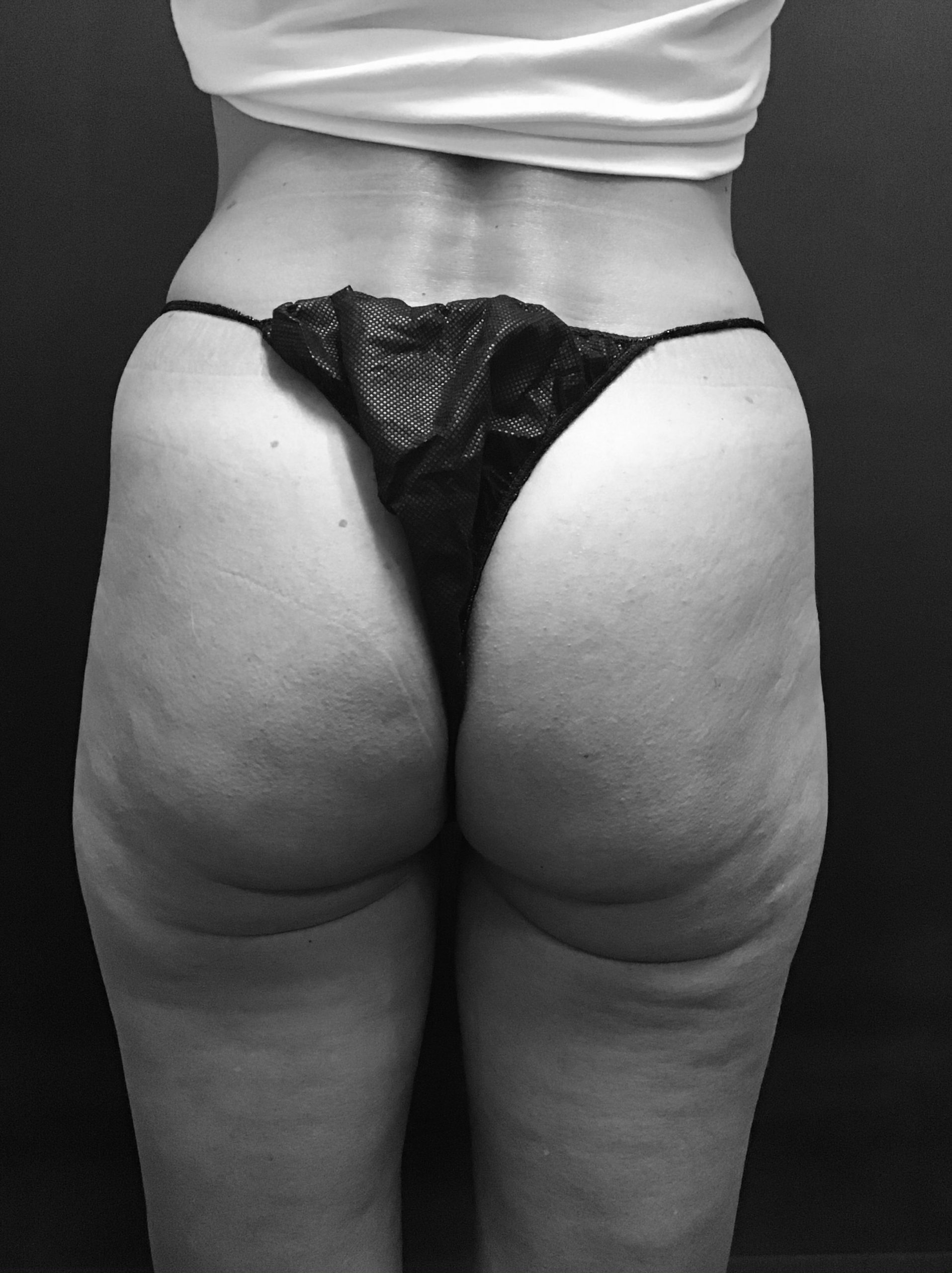 Watch April's full LJC experience: