Jessica White (@zenjessica) is a 45-year-old mom who lost touch with her self care over the past couple of years due to the busyness of being a new mom and the stress of everything happening in the world. As a woman in her mid-40s who had her first child at 43, Jessica came to La Jolla Cosmetic in search of facial rejuvenation.
Jessica shared in an Instagram post that having her first child over 40 is a miracle, and that she has enjoyed her time with her son over the past couple of years so much that she hasn't taken much "me" time for pampering and self care.
Prior to coming to LJC, Jessica took steps to promote healthy skin on her own, such as eating a vegetarian diet, drinking plenty of water, and religiously doing her skin care routine, but she knew moisturizing alone wouldn't make her aging lines disappear.
Jessica started noticing laugh lines and volume loss in her cheeks from aging, and she didn't want to go the filler route to correct them.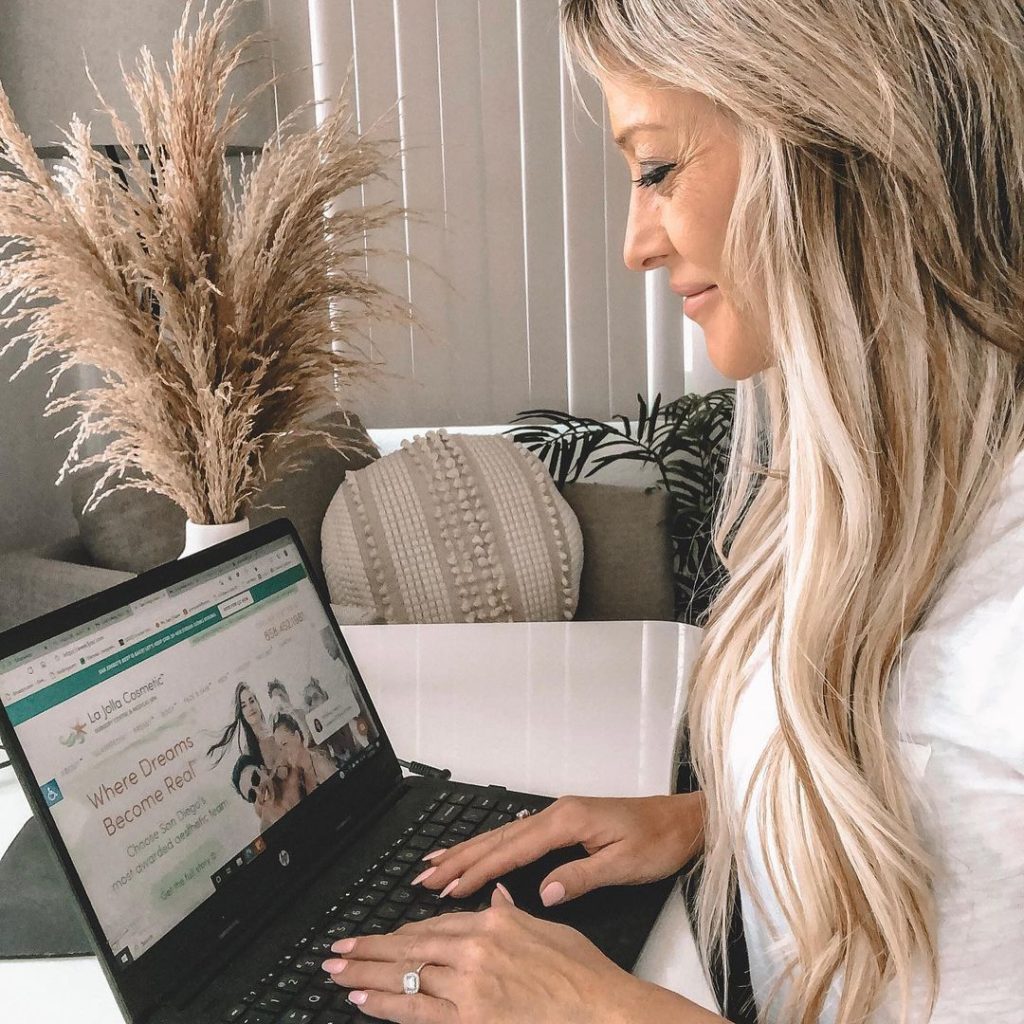 At Jessica's consultation, LJC's injector and laser specialist Khanh Nguyen, FNP-C, made her feel at-ease, showed her before and after photos of women in her age range, and explained the best non-surgical options to achieve her goals without using filler.
Jessica decided on a NovaThreads PDO thread lift to soften the skin on her face and pull back loose skin in her cheeks and around her jaw and give her a more youthful look again. The NovaThread lift is a non-invasive procedure in which collagen threads are inserted into the face and neck to revamp and reposition tissue.
Immediately after her procedure, Jessica shared a video on her Instagram Story with no filter and no makeup, expressing her excitement for having a defined jawline and visibly smoother smile lines. The collagen in the threads will continue to work over time to give Jessica a more youthful look.
See Jessica's progress photos below:
Watch Jessica's full LJC experience: