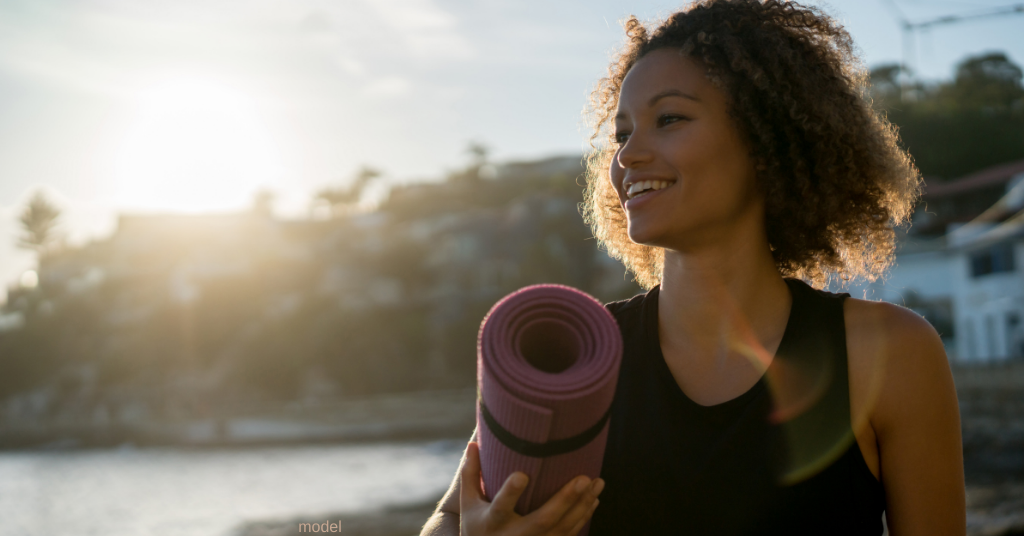 Looking for the ultimate nonsurgical skin tightening solution? Meet Ultherapy, available at our med spa in San Diego. This ultrasound-based device is the facelift of the future: It tightens skin, minimizes jowls, and smooths away wrinkles without so much as a single stitch.
This treatment isn't right for everyone, but for those who are a great fit, it's a game-changer. Read on to learn more about how it works, what it can do, and why it's won industry awards for 8 years running.
Ultherapy Is Less Invasive Than Surgery —and Often More Cost-Effective
One of Ultherapy's greatest benefits is that it is completely nonsurgical. It uses ultrasound energy emitted through the skin to heat the deep layers of the dermis and stimulate collagen production. This tightens, smooths, and rejuvenates the skin without a single incision or needle poke.
The cost of Ultherapy is typically $7,000 to $12,500 and with just 1 or 2 treatments typically needed, it's more affordable than a facelift, which has a starting cost of about $10,000. However, it's important to note that if you have significant drooping or jowls in the lower face, a facelift may be a better investment for you in the long run. Ultherapy works best for treating concerns in the mild to moderate range.  
It's Tried, True, and Award-Winning
Year after year, Ultherapy earns honors from leading publications and organizations for its effectiveness. It has an 8-year winning streak at the NewBeauty Choice Awards, earning honors such as Tried & True Skin Tightener and Best Nonsurgical Skin Tightening Treatment. It also won an Aesthetic Everything® Diamond Crystal award for Top Nonsurgical Treatment in 2017.
It's not the only effective option for nonsurgical skin tightening, however. Learn all about our favorite alternatives in this blog post.
It Provides Multiple Rejuvenation Improvements All in One
Ultherapy's versatility deserves a major shoutout. Its many treatment areas include:
Lower face: Define your jawline and minimize drooping or jowls.
Neck: Create a smoother, younger-looking neck.
Forehead: Subtly tighten and lift your forehead and brow to create a more rested and awake expression.
Temples: Lift your eyes and upper face by tightening up your temples.
Décolletage: Rejuvenate your neck and chest by reducing fine lines.
On top of all that, Ultherapy gives any treated area a collagen boost, which leads to improved texture and more even coloration.
It's Comfortable Enough You Probably Won't Need Any Anesthesia
You won't need to be "put under" to get an Ultherapy treatment—in fact, you may not need any local or topical numbing, either. Most people describe feeling some warmth and tingling during the treatment. Discomfort levels vary from person to person, and some areas are more sensitive than others.
We always offer PRO-NOX™ nitrous oxide (also known as laughing gas) as an add-on to keep you comfortable and at ease from start to finish. It wears off in minutes, so you'll be free to drive yourself home right away.
Ultherapy Results Are Long-Lasting
Following your treatment, your collagen production will kick into gear, giving you a naturally and gradually refreshed look. This boost may continue for as long as a year. In general, people find their results last 2 to 3 years before they need to return for a maintenance treatment.
Want to learn more about whether Ultherapy skin tightening is right for you? Connect with our San Diego Med spa, click to book a free virtual consultation or contact us at (858) 452-1981 with additional questions about the procedure.