Acerca de La Jolla Cosmetic Surgery Centre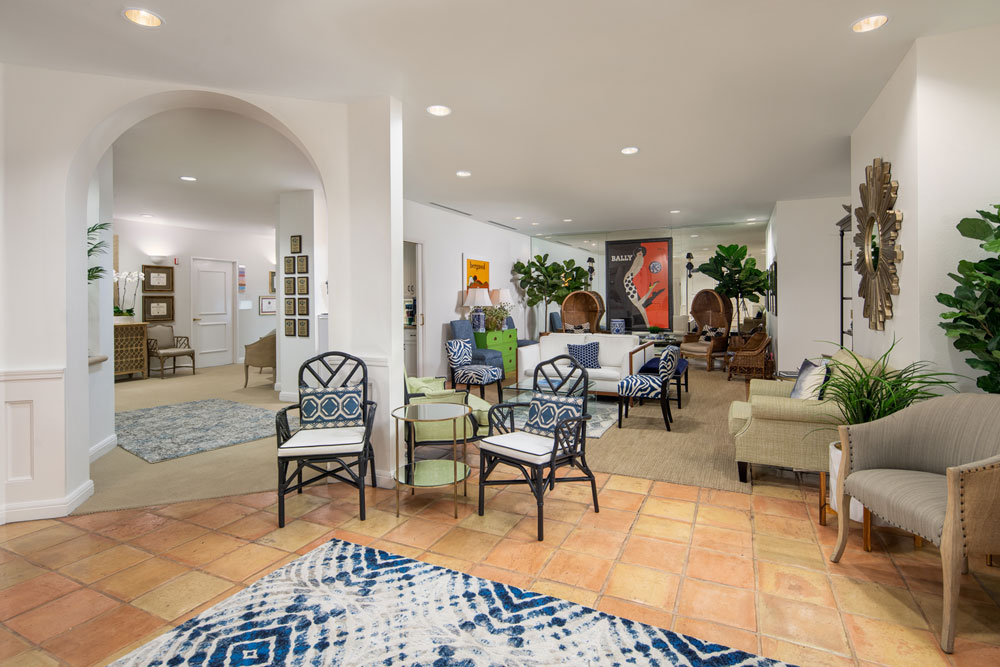 La Jolla Cosmetic Surgery Centre fue fundado hace más de 30 años, en 1988. Fuimos uno de los primeros centros en el mundo en enfocarse, exclusivamente, en la cirugía estética. También, somos famosos por la atención y educación al paciente.
Nosotros entendemos que elegir la cirugía plástica o el rejuvenecimiento no quirúrgico, es una decisión muy personal. Es por eso que hacemos todo lo posible por crear un ambiente acogedor y confortable, que garantice su privacidad y su confidencialidad. Nuestro maravilloso Centro de 12,000 pies cuadrados es una fusión de arte y tecnología, que le brinda un ambiente de paz y tranquilidad. Está convenientemente ubicado justo al lado de la autopista I-5/San Diego Freeway. La decoración es acogedora y hogareña para que usted y sus amigos o familiares puedan descansar durante sus visitas.
Nuestro quirófano, de última generación, está certificado con el nivel más alto de acreditación, por el American Association for Accreditation of Ambulatory Surgery Facilities, Inc. (AAAASF).
"El personal es tan profesional y tan bueno en lo que hace…Es difícil encontrar las palabras lo suficientemente cálidas para agradecerle a cada uno de ustedes."Paciente Real de La Jolla Cosmetic Surgery Centre
Si se va a realizar a una cirugía estética, su bienestar es de suma importancia para nosotros; nuestro Centro está equipado de acuerdo a los estándares hospitalarios más altos, nuestros anestesiólogos están certificados, por el American Board of Anesthesiology, y las enfermeras tituladas que están asignadas a su sala de operaciones están certificadas en soporte vital cardiovascular avanzado. Después de la cirugía, una enfermera estará todo el tiempo con usted en la sala de recuperación. Puede estar seguro de que nuestro personal, altamente calificado y amable. Todo nuestro equipo hará todo lo posible para mantenerlo seguro y cómodo durante cada etapa del proceso cosmético.
Sobre La Jolla Cosmetic Surgery Centre
Si usted viene a nuestro Centro para realizarse tratamientos, ya sean con inyectables o láser, puede estar seguro de que nuestra atención y protocolos cumplen con los más altos estándares. Cuando fundamos nuestro Centro, en 1988, tomamos la decisión de crear un lugar donde nuestros pacientes pudieran contar, con la más alta calidad médica y al mismo tiempo estar en un ambiente cómodo y hogareño.
La Jolla Cosmetic Surgery Centre está ubicado en el Scripps/XIMED Medical Building, en el Campus del Scripps Memorial Hospital, el cual está, convenientemente, localizado cerca de muchos alojamientos del área. La dedicación de La Jolla Cosmetic Surgery Centre a la excelencia le da la tranquilidad de que usted vino al lugar correcto.
"Somos lo que hacemos repetidamente. La Excelencia, entonces, no es un acto, sino un hábito."Aristóteles