Lift and firm skin on your face & neck without surgery
Just starting to see a bit of jowling or sagging skin on your neck? If you don't want to wait until it's time for a facelift to treat these signs of aging, you're in luck!
Ultherapy is a non-surgical, no-downtime treatment FDA cleared to lift and tighten skin on your neck, lower face, and brow area, actually helping to reverse these signs of aging for a more youthful, refined profile.
It's completely non-invasive with no downtime.
Treatment is easy and takes just 60-90 minutes.
The results are 100% natural, with no fillers needed.
It's a great way to be proactive about fighting aging & can even help postpone the need for a facelift.
Get the 5-star patient care you deserve at LJC
Our promises to you
Time-tested, trusted results from an award-winning treatment.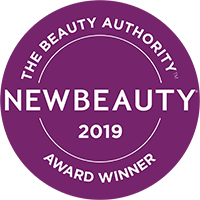 With new treatments hitting the market all the time, it's tempting to focus only on the latest technology—but wouldn't you rather focus on a treatment that's delivered great results for thousands of patients? Ultherapy has won top honors from the aesthetics industry's leading publication, NewBeauty, for 5 years in a row, including the Tried & True Skin Tightener award for 2018.
All You Need to Know About Ultherapy
You can learn more about Ultherapy at a free consultation with our aesthetic services team, or by moving on to the Q&A below!
Is Ultherapy safe?
Ultherapy uses ultrasound energy, which has been used in medical imaging and therapeutics, such as sonograms, for over 50 years, and clinical studies have confirmed the safety of this latest application. As with any medical procedure, there are general safety considerations, which your physician will review with you.
Enjoy pain-free Ultherapy with add-on option PRO-NOX™
Every patient deserves a comfortable experience, so we now offer an add-on option to use PRO-NOX™ during Ultherapy, laser treatments, and other medical spa services.
What is PRO-NOX™?
PRO-NOX™ is a self-administered nitrous oxide (laughing gas) system that allows you to be in full control of your comfort. If at any point you feel you need something to take the edge off, simply breathe through the PRO-NOX™ mouthpiece for instant relief from pain and anxiety.
Unlike oral pain medication, PRO-NOX™ takes effect in seconds, but these effects wear off minutes after your treatment, leaving no trace of the chemical in your body. You can safely drive and return to your normal routine without worrying about side effects.
Ask us about adding PRO-NOX™ to your treatment at your consultation, or contact us for more information!
Schedule a free consultation
If you're interested in Ultherapy, we're here to help. At your free consultation, our laser & skincare team will discuss your goals and help you decide if Ultherapy will help you achieve them. Call or contact us online today!