La Jolla Cosmetic Surgery Centre & Medical Spa
9850 Genesee Ave Suite 130
La Jolla, CA 92037
Call: (858) 452-1981 Text: (858) 203-2944
Monday–Friday: 7:30 a.m.–6 p.m.

Rhinoplasty Before & After Result 625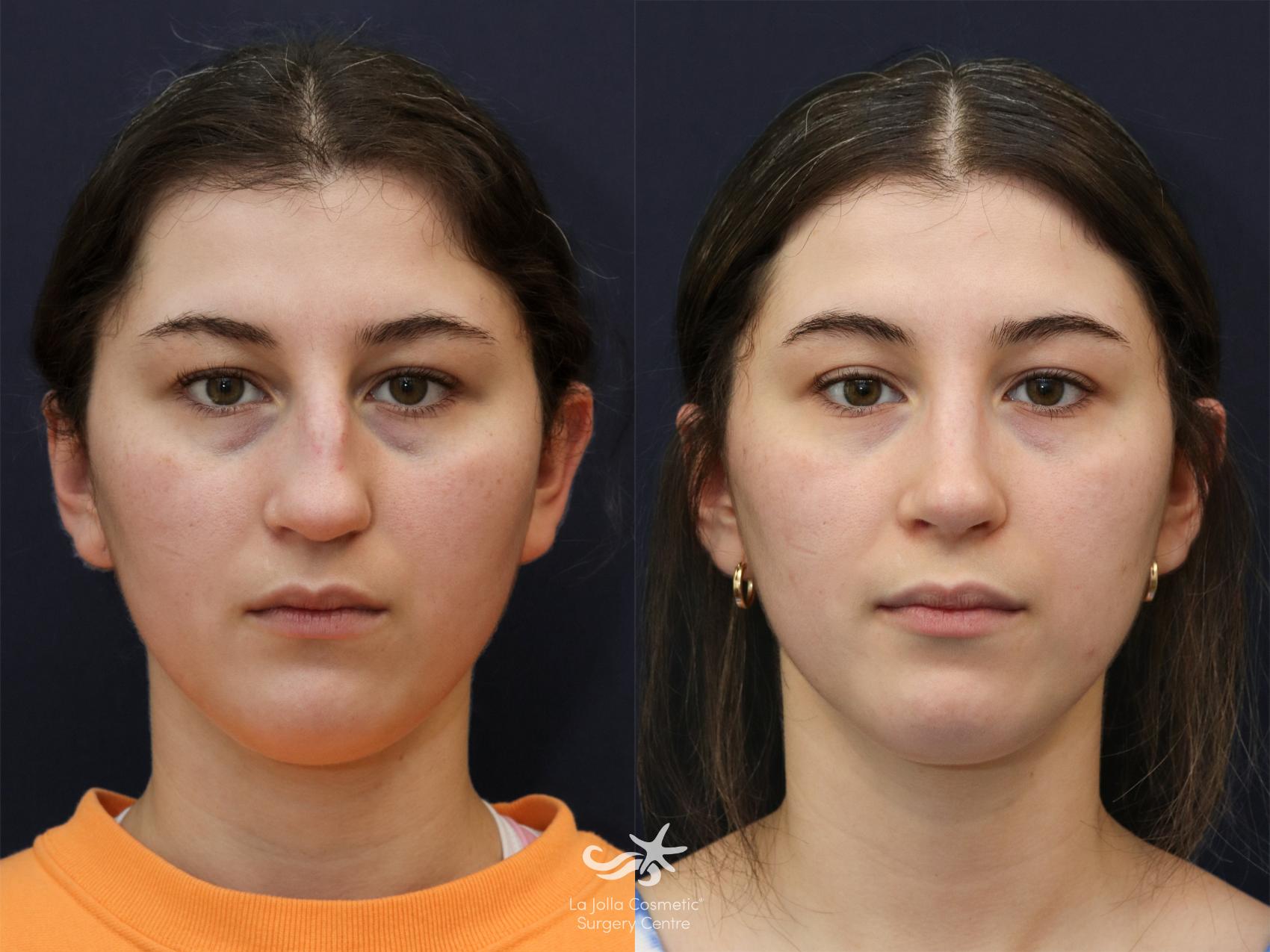 This beautiful 23 year old female broke her nose playing softball at age 7 and developed a hump, crooked nose, and deviated septum. She grew up feeling self-conscious about her nose and unable to breathe through it. She came to me hoping to improve her breathing and appearance at the same time. Dr. Riedler performed septorhinoplasty surgery. 10 months after surgery, she is thrilled with her results! The hump is gone, bridge is straight, and she has a refined, feminine tip that complements her face.
*Keep in mind that each patient is unique and your results may vary.