La Jolla Cosmetic Surgery Centre & Medical Spa
9850 Genesee Ave Suite 130
La Jolla, CA 92037
Call: (858) 452-1981 Text: (858) 203-2944
Monday–Friday: 7:30 a.m.–6 p.m.

La Jolla Cosmetic Medical Spa - Carlsbad
7730 El Camino Real Suite C
Carlsbad, CA 92009
Call: (858) 788-7989 Text: (858) 203-2944
Monday–Friday: 8 a.m.–8 p.m.
Saturday: 9 a.m.–5 p.m.

Bellafill® in San Diego & Carlsbad
Tired of needing to continually touch up your wrinkle filler? Bellafill at our San Diego and Carlsbad medical spa locations gives our patients from Encinitas, Oceanside, San Marcos, and other nearby cities long-lasting results.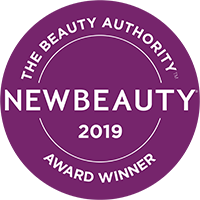 Bellafill® (formerly Artefill) is the only dermal filler that stimulates collagen growth long-term to help maintain your youthful appearance for up to 5 years. Treatment results with Bellafill provide the longest-lasting wrinkle correction available without surgery. Bellafill is a unique combination of purified bovine collagen gel, tiny synthetic beads (polymethymethacrylate) and lidocaine (anesthetic agent). Bellafill's status as a long-lasting filler has been confirmed in studies, including this 2015 study that included 1542 patients.
Looking for Bellafill® deals in the San Diego area?
If you want the best price on Bellafill®, skip limited-time specials and coupon codes. Join our GLAMfam VIP Loyalty Club and save 10 to 15% on Bellafill® all year round.
Save on Bellafill® Now
Who Is a Candidate for Bellafill?
Anyone who wishes for very long term correction or reduction of deep smile lines (naso-labial folds) may be a candidate for Bellafill.
Anyone who has used injectable collagen, Restylane®, Juvéderm®, or similar fillers in the past, may be a candidate for Bellafill.
Anyone who is not allergic to bovine collagen may be a candidate for Bellafill.
How Much Does Bellafill Cost in San Diego?
At our La Jolla and Carlsbad locations, the price of Bellafill is typically $995+. Be sure to check our specials page for current promotions and rebates for Bellafill and other fillers. Learn more about our injectables fees. *Current pricing as of November 2019. These prices are subject to change.
How Bellafill Works
Bellafill contains very tiny round smooth non-resorbable particles of polymehtymethacrylate (PMMA) that are carried in purified bovine collagen gel. Following injection, Bellafill instantly reduces the look of smile lines, while the microspheres create a scaffold onto which your own natural collagen can develop for long-term wrinkle correction.
The intended result is to smooth out your nasolabial folds and give you a more youthful look.
What Is Bellafill Treatment Like?
Bellafill will require a skin test 28 days prior to treatment. If your test is negative, you may begin treatment immediately.
Bellafill contains lidocaine to minimize post-treatment tenderness. The needle used for Bellafill is very fine to minimize the pain with injection. An injection of numbing medicine (Lidocaine) or a topical numbing cream may be used, if you desire.
Because Bellafill is not reabsorbed by your body, it should be injected in stages by a Bellafill-trained provider over a period of several weeks to months. The injections are done under the surface of your skin. Bellafill fills the gaps, raising the skin to its normal height. Over time (2 to 3 months), your body will anchor Bellafill for a long-lasting effect. It takes about 3 months for the full effect to be seen.
The treatment is done in our doctor's office and takes only a few minutes.
Your Safety Is
Our #1 Priority
Since 1988, more than 36,000 patients have had safe, successful procedures at La Jolla Cosmetic Surgery Centre & Medical Spa.
What Can Bellafill Treat?
In addition to its ability to smooth smile lines for up to 5 years, Bellafill is also FDA approved to soften the appearance of acne scars for up to a year—and it's the only approved long-term filler that's approved to do so.
Recovery Following Bellafill Treatment
As with any injectable wrinkle filler, local swelling or redness may occur immediately following treatment and they are temporary.
Bellafill actually had fewer severe complications during U.S. clinical trials than injectable collagen. Rare problems may be persistent that include lumpiness or granulomas. These conditions are easily treated by your provider. More details will be given at consultation.
Other Wrinkle Treatment Options
Many people choose to live with their wrinkles. Correction with Restylane®,Juvéderm®, your own fat, or other similar products is available.
If you are ready to learn if Bellafill is right for you, please click to book a free virtual consultation or in-office treatment or contact us at (858) 452-1981 with additional questions about the procedure.
Last reviewed by a La Jolla Cosmetic Surgery Centre & Medical Spa Editor on September 15th, 2023. Meet Our Medical Editors
Design the New You
Not sure how to get the look you want? Tell us about your goals, and we'll show you the possibilities.
Try Our Treatment Planner