The only chemical peel that uses the "master antioxidant" to rapidly renew & rejuvenate aging and damaged skin.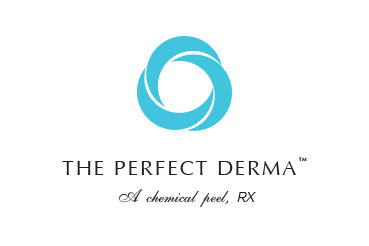 Perfect skin may only exist in retouched photos, but that doesn't mean you have to settle for less than your best complexion—especially when The PERFECT Derma Peel can help quickly improve common complaints ranging from fine lines to acne scars. We're excited to offer this safe, clinically proven, and highly effective chemical peel at the La Jolla Cosmetic Medical Spa.
Get the 5-star patient care you deserve at LJCSC
Our promises to you
What is The PERFECT Derma Peel?
The PERFECT Derma Peel is a prescription strength chemical peel that contains multiple antioxidants, including glutathione (a.k.a. the "master antioxidant"), resulting in a gentle, yet powerful peel that can dramatically improve skin tone, texture and appearance in a matter of days. Available only from licensed medical providers, The PERFECT Derma Peel debuted as one of the Top 3 New Anti-Aging Products by ABC News in 2011, and has since proven to be one of the highest quality chemical peels we've worked with at LJCSC.
Benefits of The PERFECT Derma Peel
Safe for all skin types & ethnicities
Gentle, comfortable 30 minute treatment
No pre-treatment conditioning required
Excellent for skin on the face and body, including the chest, arms and back
It's PERFECT for improving your skin before a special event
How the PERFECT Derma Peel can help you get your best skin yet
Minimizes acne
Reduces hyperpigmentation
Minimizes fine lines & wrinkles
Reduces visible pores
Rejuvenates aging skin (from the inside out!)
Learn more about The PERFECT Derma Peel at a free consultation
Ready to find the perfect solution for getting more beautiful, youthful skin? Our experienced aesthetic team will tell you everything you need to know about The PERFECT Derma Peel and all your treatment options at your free skincare consultation. Give us a call today!