La Jolla Cosmetic Surgery Centre & Medical Spa
9850 Genesee Ave Suite 130
La Jolla, CA 92037
Call: (858) 452-1981 Text: (858) 203-2944
Monday–Friday: 7:30 a.m.–6 p.m.

La Jolla Cosmetic Medical Spa - Carlsbad
7730 El Camino Real Suite C
Carlsbad, CA 92009
Call: (858) 788-7989 Text: (858) 203-2944
Monday–Friday: 8 a.m.–8 p.m.
Saturday: 9 a.m.–5 p.m.

Khanh Nguyen, FNP-C, MSN, Thread Lift, Injectable, and Laser Specialist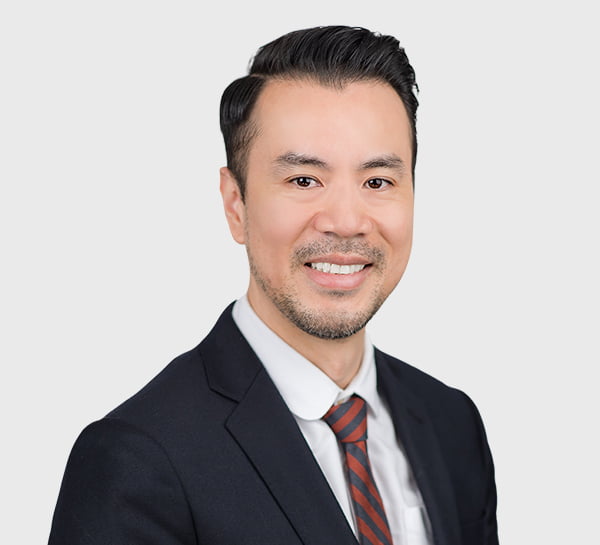 "I love the artful side of aesthetics, as well as building long-term relationships with my clients to achieve their goals."
Khanh is a highly skilled Nurse Practitioner with specialized experience in thread lifts, laser treatments, injectables, and innovative non-surgical technologies.
Consultations offered in:
English
,
Vietnamese
Meet Khanh Nguyen, FNP-C! Khanh is an aesthetic nurse practitioner (NP), a NovaThreads national trainer, and an injectable, laser, and skincare specialist. Khanh's passion and enthusiasm for helping patients achieve their goals are matched only by his extensive knowledge, skill, and artistry in the aesthetic medical field.
I love the art behind medical aesthetics. Being able to bring back youth to a client or helping them feel as good on the outside as they do on the inside is highly rewarding. I also love bringing the medicine and science aspect to aesthetics.

KHANH NGUYEN, FNP-C
Khanh earned his first Bachelor's degree in Chemistry from the University of California, Riverside. He went on to complete a second Bachelor of Science in Nursing at California State and his Master of Science in Nursing at Cal State Sacramento. He earned his Nurse Practitioner degree from Sonoma State University. In addition, Khanh has trained at the National Laser Institute, certifying in multiple laser platforms. Today he teaches other aesthetic professionals as a trainer for Revanesse Versa.
Khanh's sincere love and concern for his patients, as well as his emphasis on patient education, make him a perfect fit at LJC. Having worked in a variety of medical settings, he understands the difference that something as simple as pausing to answer a question or sending a quick follow-up note can make in a patient's health and well-being.
I worked at an underserved Asian and Vietnamese medical clinic. Between myself and two doctors, we saw over 50-60 patients a day. The high volume made it difficult to give every patient the time needed to fully answer their concerns, but I made it a point to not just treat the disease but to educate on how to maintain success while at home. I take this same philosophy into medical aesthetics. I make sure every client understands the procedure, what it does, and most importantly, how to maintain results at home.

KHANH NGUYEN, FNP-C
Khanh brings to the La Jolla Cosmetic Surgery Centre & Medical Spa a wealth of knowledge and expertise in the latest medical aesthetic treatments and technologies, cell therapies, injectable fillers, and PDO threads for non-surgical face lifting. Novathreads named Khanh the #1 provider in San Diego and #3 in Orange County in 2020. He's a superstar at designing innovative, customized treatment plans for his patients, including injectables, energy-based treatments, and at-home skincare that complement each other for a synergistic effect.
I've always been a provider that stacked treatments to give the client optimal results…it's not about choosing the right machines; rather it's the client's concerns and goals that are most important. After understanding those goals, I can then build a plan that is fine-tuned to their unique needs.

KHANH NGUYEN, FNP-C
Khanh Nguyen:
Get to know Khanh outside the La Jolla Cosmetic Surgery Centre & Medical Spa.
Aesthetics is the perfect fit
On the side, I owned a PR brand that worked with men's fashion, lifestyle, and travel. So when the opportunity came to learn about aesthetics, I jumped all over it. Aesthetics is the perfect combination of medicine and art.
Passport full
For about 6 years straight, before settling into full-time medical work, I was non-stop when it came to adventure. I traveled the world, immersing myself in as many cultures as possible. My original goal was to fill up my last passport by the time it expired in 10 years. Shockingly I fulfilled that goal in only 3 years.
Finding adventure at home
San Diego is a big city with a small-city feel. We have so much to explore from the beach to farmers markets, to the endless supply of special events. I've only been here since June 2018, so I'm still discovering a lot. I'm trying to explore all the best bars and restaurants—it's going to take a while because there are so many, just in Gas Lamp and Little Italy alone!
Walk the dinosaur
Someone once asked me if I could time travel, when and where would I go? I am a huge history buff, so that is a tricky question. Seeing the dinosaurs would be amazing. Seeing how the universe was created would also answer many questions for me.