La Jolla Cosmetic Surgery Centre
9850 Genesee Ave Suite 130
La Jolla, CA 92037
Call: (858) 452-1981 Text: (858) 203-2944
Monday–Friday: 7:30 a.m.–6 p.m.

La Jolla Cosmetic Medical Spa - Carlsbad
7730 El Camino Real Suite C
Carlsbad, CA 92009
Call: (858) 788-7989 Text: (858) 203-2944
Monday–Friday: 8 a.m.–8 p.m.
Saturday: 9 a.m.–5 p.m.

La Jolla Cosmetic Medical Spa
9850 Genesee Ave # 380
La Jolla, CA 92037
Call: (858) 452-2066 Text: (858) 203-2944
Monday–Friday: 8:30 a.m.–5 p.m.

Cameron Vessey, Licensed Aesthetician
Cameron Vessey, Licensed Aesthetician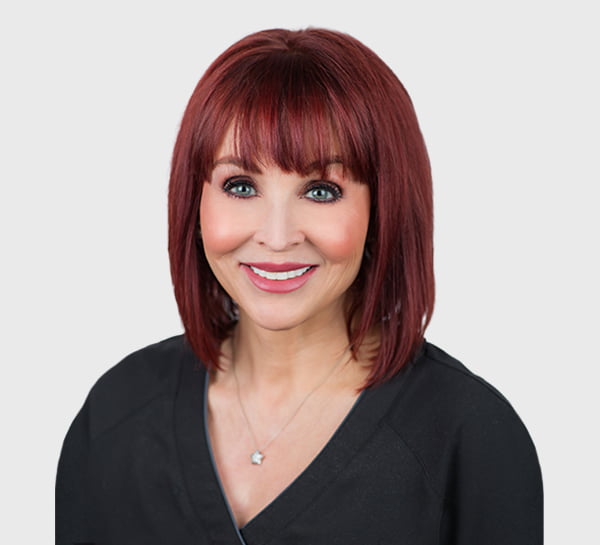 "Putting my patients' needs first is the most important part of what I do. I love knowing what my patients need and want before they even ask."
Wondering what you need to do to get great skin? Then you'll want to consult with Cameron Vessey, our wonderful Medical Aesthetician and Skincare Specialist.
Consultations offered in:
English
Cameron's own glowing skin is a testament to her knowledge.
Helping patients design their own perfect, personalized skincare plan is Cameron's specialty. She has a knack for finding just the right mix of treatments to achieve great results. Her extensive knowledge in laser treatments, skin wellness, and medical-grade skincare products help her find effective solutions, whatever your unique concerns, skin type and budget.
I love educating patients so they can make the right decisions. I arm them with knowledge that helps them navigate the world of cosmetic aesthetics.

CAMERON VESSEY, LICENSED AESTHETICIAN
Cameron's exceptional customer service and communication skills set her apart in her field—patients love their visits with Cameron almost as much as they love their results! Come in for a consult and she will help you prioritize your needs, explore treatment options, and choose results-based products.
Like all of us at LJC, Cameron has a passion for helping people look and feel their best. 100% dedicated to her patients, she prides herself on providing superb care and memorable experiences.
We are excited to have Cameron on board at LJC. You can count on her to help you get more beautiful, healthy skin and put a smile on your face.
Cameron Vessey: a.k.a. "Superfun Aunt Cammie"
Get to know Cameron outside the La Jolla Cosmetic Surgery Centre & Medical Spa
Much more than skin deep
I've been in medical skincare for over a decade, yet I continue to be amazed at just how profoundly a patient's self-confidence can improve just by improving their skin. I've had patients literally shed tears of happiness, saying their skin never looked so good.
Where in the world is Cameron…
San Diego, of course! I love the beach and all the outdoors activities we can do year-round, not to mention the fresh seafood. But when I get the chance, I travel to new places. Egypt is on my list!
The perfect day off
It's so easy to have a perfect day in San Diego. I'll walk on the beach, hike Torrey Pines, have lunch with friends…and of course, get a few extra hours of beauty sleep.
A rebellious past
When I was in high school and put on restriction (which was often), I had to work out in the fields on the ranch cleaning up weeds. It was about as fun as it sounds.
The cool aunt we all wish we had
I love that my siblings have kids, because I get to do all the fun stuff without the harder parts of parenting. They call me Superfun Aunt Cammie.