San Diego Restylane® Silk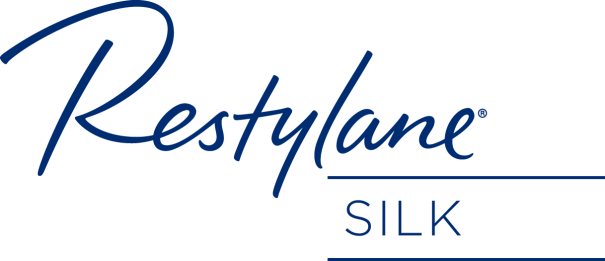 Whether you're grinning at an old friend or sharing a first kiss, everyone deserves to feel comfortable and confident with their lips. But for those who have noticed loss of definition, lip thinning, or the appearance of fine lines around the mouth over the years, smiling with confidence can be difficult.
If that sounds familiar, you're in luck! Here at LJCSC, we have a safe and natural-looking option for subtle lip enhancement. Restylane Silk is an injectable solution specifically designed to improve lip definition and shape and address signs of aging around the mouth.
Safe, beautiful, natural
Restylane Silk is a gentle hyaluronic acid filler, and it's the first FDA-approved product designed to specifically provide subtle lip enhancement and smooth lines around the mouth. Hyaluronic acid is a carbohydrate that naturally occurs in your skin to provide moisture, support, and elasticity, making it a wonderful option for subtly adding volume and definition to the lips.
What makes Restylane Silk different from other facial fillers is the smaller, smoother particles. Essentially, this means it is gentle enough to use in and around the lips to provide a smooth, natural-looking result. Because lips are particularly sensitive to synthetic products, it's important to use an injectable filler that will provide beautiful results safely—and it's crucial to work with a provider who uses appropriate products and can make personalized recommendations.
Since 1988, more than 30,000 patients have had safe, successful procedures at La Jolla Cosmetic Surgery Centre.
Who can benefit from Restylane Silk?
Whether you have been self-conscious over thin or poorly defined lips your entire life, or you've started noticing loss of volume and definition or deepening lines with age, Restylane Silk can likely help. Restylane Silk can The best way to determine if Restylane Silk is a good option for you is to consult with a board certified plastic surgeon or experienced, highly trained aesthetician.
Bonus: Restylane Silk can improve sunken tear troughs
Waking up with under-eye bags after a late night is never fun. But what about those who look tired all the time no matter what they do? What makes Restylane Silk a great option for the lips also makes it gentle enough for treating the delicate areas under the eyes. When expertly injected, Restylane Silk can help improve the appearance of dark circles, under-eye bags, and sunken areas near the inner corner for safe and natural-looking tear trough rejuvenation.
Is Restylane Silk right for me?
Ask yourself the following questions to see if Restylane Silk may help take your lips from blah to beautiful:
Do I wish my lips were a bit fuller?
Have my lips thinned out as I've gotten older?
Are vertical lip lines or wrinkles around my mouth making me look aged?
Would my face look more harmonious if my lips were better proportioned?
Do I look overtired all the time due to sunken tear troughs?
If you answered yes to any of these questions, give us a call! We'd love to talk to you about your options.
Ready to try it for yourself?
If you'd like to learn more about Restylane Silk, and you're in the San Diego area, contact us today to schedule your complimentary consultation! We'd love to work with you to help you achieve the full, beautiful lips you've always wanted!