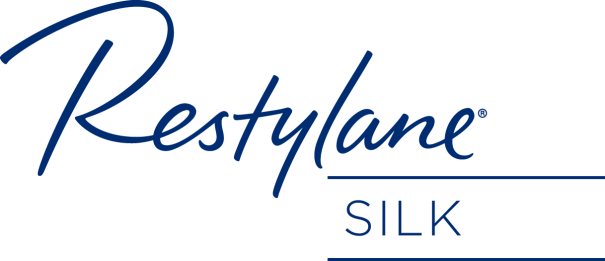 Whether you're grinning at an old friend or sharing a first kiss, everyone deserves to feel comfortable and confident with their lips. But for those who have noticed loss of definition, lip thinning, or the appearance of fine lines around the mouth over the years, smiling with confidence can be difficult.
If that sounds familiar, you're in luck! Here at LJCSC, we have a safe and natural-looking option for subtle lip enhancement. Restylane Silk is an injectable solution specifically designed to improve lip definition and shape and address signs of aging around the mouth.
Get the 5-star patient care you deserve at LJCSC
Our promises to you
Safe, beautiful, natural
Restylane Silk is a gentle hyaluronic acid filler, and it's the first FDA-approved product designed to specifically provide subtle lip enhancement and smooth lines around the mouth. Hyaluronic acid is a carbohydrate that naturally occurs in your skin to provide moisture, support, and elasticity, making it a wonderful option for subtly adding volume and definition to the lips.
What makes Restylane Silk different from other facial fillers is the smaller, smoother particles. Essentially, this means it is gentle enough to use in and around the lips to provide a smooth, natural-looking result. Because lips are particularly sensitive to synthetic products, it's important to use an injectable filler that will provide beautiful results safely—and it's crucial to work with a provider who uses appropriate products and can make personalized recommendations.
Enjoy pain-free filler injections with add-on option PRO-NOX™
Every patient deserves a comfortable experience, so we now offer an add-on option to use PRO-NOX™ during injectables, laser treatments, and other medical spa services.
What is PRO-NOX™?
PRO-NOX™ is a self-administered nitrous oxide (laughing gas) system that allows you to be in full control of your comfort. If at any point you feel you need something to take the edge off, simply breathe through the PRO-NOX™ mouthpiece for instant relief from pain and anxiety.
Unlike oral pain medication, PRO-NOX™ takes effect in seconds, but these effects wear off minutes after your treatment, leaving no trace of the chemical in your body. You can safely drive and return to your normal routine without worrying about side effects.
Ask us about adding PRO-NOX™ to your treatment at your consultation, or contact us for more information!
Ready to try it for yourself?
If you'd like to learn more about Restylane Silk, and you're in the San Diego area, contact us today to schedule your complimentary consultation! We'd love to work with you to help you achieve the full, beautiful lips you've always wanted!