La Jolla Cosmetic Surgery Centre & Medical Spa
9850 Genesee Ave Suite 130
La Jolla, CA 92037
Call: (858) 452-1981 Text: (858) 203-2944
Monday–Friday: 7:30 a.m.–6 p.m.

La Jolla Cosmetic Medical Spa - Carlsbad
7730 El Camino Real Suite C
Carlsbad, CA 92009
Call: (858) 788-7989 Text: (858) 203-2944
Monday–Friday: 8 a.m.–8 p.m.
Saturday: 9 a.m.–5 p.m.

Kimberly, Patient Support Services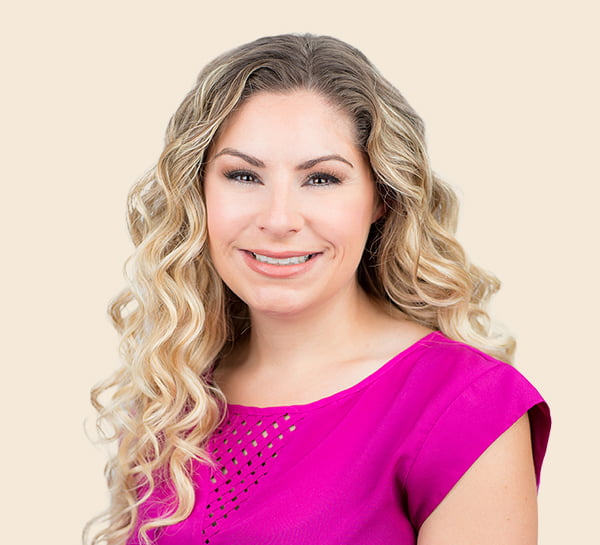 "I make sure we're ready for each patient's arrival, prepping their charts and making sure all information is up to date and organized, so our nurses and surgeons can concentrate on patient care."
Kimberly's smile will likely be the first you see when you arrive at LJCSC—and she's here to make sure you feel welcome and comfortable every appointment!
When you walk into LJC, chances are you'll be welcomed by the friendly face of our Front Desk Concierge, Kimberly. Kimberly has been introducing new patients to our practice for over 12 years—and she is an invaluable team member to both patients and staff alike.
We have the most wonderful doctors, staff, and, most importantly, patients. It's been a privilege getting to know each and every one of them over the years.

KIMBERLY
Kimberly will be working behind the scenes from the moment you call and book your consultation. She'll make sure everyone on your team is ready for you by prepping your chart, ensuring all of your information is up-to-date, and helping get you set up as a patient at LJC.
Not only does Kimberly's work help get you acquainted with our practice, it also helps support our surgeons and nurses so they can concentrate on providing you with the very best care.
A bit more about Kimberly when she's not helping our patients have a top-notch experience
When she's not at work, Kimberly loves spending time with her family outdoors and helping with bookkeeping for her dad's company. She loves to run and hike and is always on the hunt for new recipes.