La Jolla Cosmetic Surgery Centre & Medical Spa
9850 Genesee Ave Suite 130
La Jolla, CA 92037
Call: (858) 452-1981 Text: (858) 203-2944
Monday–Friday: 7:30 a.m.–6 p.m.

La Jolla Cosmetic Medical Spa - Carlsbad
7730 El Camino Real Suite C
Carlsbad, CA 92009
Call: (858) 788-7989 Text: (858) 203-2944
Monday–Friday: 8 a.m.–8 p.m.
Saturday: 9 a.m.–5 p.m.

Giving Back
At La Jolla Cosmetic Surgery Centre & Medical Spa in San Diego, CA, we believe in helping dreams become real through philanthropy. Our practice, physicians, providers, and team families support a broad range of community and international causes.
We invite you to learn about some of the organizations we actively support!
Community
Sponsoring Las Patronas Jewel Ball
Las Patronas is a volunteer organization whose goal is to help support nonprofit organizations. Las Patronas covers a very wide variety of services, including health, education, cultural arts, and social services. Dr. Salazar's wife, Ingrid, is a current member, and Dr. Wheeler's wife, Laura, is a sustaining member.
For over 75 years, Las Patronas has been helping charitable institutions throughout San Diego County. They have donated over $25M to more than 1,000 different charitable organizations. Beneficiaries are chosen and evaluated based on their strength of mission, service to the people of San Diego, breadth of influence in the community, and fiscal responsibility.
LJC is proud to be a sponsor of the Jewel Ball, the premier fundraising event for Las Patronas, as well as one of the most highly anticipated events of the summer season in La Jolla. For more than thirty years, LJC has supported Las Patronas with a combination of donations, guest gifts, and program advertising.
Humble Design
Humble Design San Diego is a nonprofit interior design company serving families and veterans emerging from homelessness by transforming an empty house or apartment into a home—a very simple idea that can change a family's future.
Humble Design turns dwellings into dignified and welcoming homes. Less than 1% of their recipients return to homelessness. They describe their mission as "not just furnishing homes, we are furnishing hope." LJC is happy to help this newcomer to San Diego. Since 2019, LJC has underwritten 10 home transformations.
Promises2Kids
La Jolla Cosmetic is proud to partner with Promises2Kids, an incredible nonprofit organization that responds to the needs of foster children and provides support to children removed from their homes due to abuse and neglect.
Over 3,000 current and former foster youth in San Diego County are helped by Promises2Kids each year. They are given the tools, opportunities, and guidance they need to address the circumstances that brought them into foster care, overcome the difficulties of their past, and grow into healthy, happy, and successful adults.
La Jolla Cosmetic is a sponsor of the Dream On Concert Gala that takes place each autumn.
Youth Causes & Sports
LJC routinely supports youth activities, including soccer, water polo, and volleyball. We support Rotary, Lions Club, and Children's Hospital programs as well. We believe participation fosters a healthy community.
Helping Families Fight ALS at the Team Justin Golf Tournament
LJC is delighted to have participated in the 6th Annual Team Justin Golf Scramble tournament, which took place in July 2018. Founded by friends of San Diego resident Justin Whitehead, who lost his life to ALS (Lou Gehrig's disease), Team Justin is a grassroots organization that raises awareness and funds for the fight against ALS. All proceeds from the Team Justin Golf Scramble were donated to the Greater San Diego Chapter of the ALS Association, which provides education and support services to ALS patients and their families in the local community and contributes to research towards a cure.
Supporting Women's Breast Health
Over the years, LJC has given to many breast cancer groups. The most recent statistics from breastcancer.org state: "About 1 in 8 women in the United States (12%) will develop invasive breast cancer during their lifetime." As over 80% of the people who visit us are women, LJC remains committed to helping support breast cancer research and awareness.
The Scripps Polster Breast Cancer Center offers compassionate, personalized breast care to women in San Diego. Their goal is to provide comprehensive care in a private, welcoming environment with state-of-the-art technology and the highest quality treatment. LJC is proud to have had the opportunity to donate a portion of all skincare proceeds to the center.
Animals
Giving Adorable Dogs a Second Chance
LJC is for the dogs! Our homes are filled with dozens of dogs and a variety of breeds that enhance our lives and surround us with love. We are always helping in one way or another.
LJC is proud to support Passion for Pitties, a San Diego nonprofit devoted to rescuing and finding safe, loving homes for American pit bull terriers. We had a blast putting together this gift basket for the Passion for Pitties fundraiser.
LJC staff regularly pitch in to supply dog food for OR tech Heather, who has rescued many fine canines as a Passion for Pitties foster.
Supporting a Local Furry Foster Mom
LJC is proud to support one of our very own team members, who fosters dogs in the community who are waiting for their "furrrever" home or who require additional attention.
She is currently caring for 13 dogs—and we're sure you can imagine how much that many dogs eat! That's why we are glad to support her by funding dog food for her pups.
Humane Care for Animals, Therapeutic Programs for People
Helen Woodward Animal Center is a no-kill animal shelter located in San Diego that is dedicated to saving the lives of animals and enriching the lives of people. They offer humane care and animal adoption for orphaned animals, as well as animal-centered educational and therapeutic programs for people. The center also teaches others around the world how to market and promote animal adoption and humane programs. Our visitors and followers chose them as the winner of LJC's 2011 Charity Giveaway contest.
Arts & Culture
Making Music Happen as a Mainly Mozart Sponsor
The annual Mainly Mozart Festival in San Diego is a summer chamber music series featuring the works of (you guessed it) Wolfgang Amadeus Mozart! Concerts feature world-class soloists, chamber groups, and a youth orchestra. LJC is proud to support this beloved music series and its mission to "enrich the lives of today's and tomorrow's passionate music lovers by connecting them to the genius and innovation of Mozart and the Masters, to world-class musicians and music-making, and to each other" as a Mainly Mozart Community Partner for 2018. Dr. Brahme is on their Board of Directors.
Making Beautiful Music in San Diego
The La Jolla Music Society brings world-class music to San Diego. From its early beginnings in Sherwood Hall to its new home, The Conrad, which opened on April 5, 2019. La Jolla Music Society is a great asset to our community offering broad-based programs. The Society's SummerFest series receives international acclaim. The Society also provides programs for schools and young musicians.
Our support for the Society extends back to the 1970s. Over the years, LJC surgeons and their wives have taken leadership roles and given substantial time and money to this wonderful organization that enriches our community.
Both Dr. and Mrs. Olesen are former Presidents of the Society. Dr. Brahme served on the board for many years.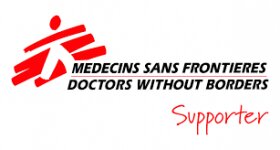 International Programs
Supporting Doctors without Borders
In honor of National Doctor's Day, LJC donated to the foundation Doctors without Borders in support of the wonderful things they do every day.
Reaching Out to Our South-of-the-Border Neighbors
For over 68 years, we've supported the work of a remarkable American nun, Mother Antonia Brenner, and her order, Eudist Servants of the 11th Hour, who help the "poorest of the poor" in La Mesa Penitentiary in Tijuana and the greater needs of their families.
In the early years, Dr. Olesen went to the prison regularly and performed plastic surgery on the prisoners. Later, LJC began to support Casa Campos de San Miguel, a refuge for women leaving prison and for women visiting incarcerated family members in the nearby prison. Women and children who come to Tijuana for cancer treatment also use the house.
Two Pulitzer Prize-winning authors wrote a book, Prison Angel, about Mother Antonia's incredible life. Intuitively, she recognized the relationship between self-esteem, productivity, and personal appearance. She appealed to dentists and plastic surgeons to help transform the appearance and help rehabilitate her prisoner "children." Although she died in 2017, her work lives on, and we continue to support her mission to help so many begin their lives anew.
Making Loans That Change Lives
Kiva is the world's first person-to-person micro-lending website. According to their website, "Dreams are universal, opportunity is not." Kiva's mission is to connect people through lending for the sake of alleviating poverty.
Since its inception in 2005, Kiva has helped facilitate $1.75B in loans in nearly 80 countries. They report a repayment rate of 96.3%. LJC is happy to be a part of this global effort.
Helping Women Help Themselves Here and Abroad
The Foundation for Women (FFW) is a local organization that serves impoverished women locally and globally by funding and creating micro-credit programs. FFW programs reach women in transition, at risk, and in crisis, as well as offering programs to inspire and educate all women. Since its inception, the FFW has touched the lives of thousands of women in their local and international programs. We applaud and support their efforts.
Changing the World—One Girl at a Time
Because LJC serves so many women, we take a special interest in women's issues. Using the principle that it's better to teach someone to fish than to give the person a fish, we are strong supporters of programs such as Girl Effect that provide micro-credit loans to would-be entrepreneurs. Here's a great video about the impact of changing the lives of girls around the world.
To learn more about LJC's giving efforts and how you can contribute, please contact us online or give us a call at (858) 452-1981.