La Jolla Cosmetic Surgery Centre & Medical Spa
9850 Genesee Ave Suite 130
La Jolla, CA 92037
Call: (858) 452-1981 Text: (858) 203-2944
Monday–Friday: 7:30 a.m.–6 p.m.

La Jolla Cosmetic Medical Spa - Carlsbad
7730 El Camino Real Suite C
Carlsbad, CA 92009
Call: (858) 788-7989 Text: (858) 203-2944
Monday–Friday: 8 a.m.–8 p.m.
Saturday: 9 a.m.–5 p.m.

It All Starts With Your Free Surgical Consultation
Since 1988, La Jolla Cosmetic Surgery Centre & Medical Spa has helped thousands of people like you discover the beauty of confidence through cosmetic treatments. We know choosing to have cosmetic surgery is no small decision. That's why it's our mission not only to create the results you've been dreaming of, but to support you, keep you safe, and even help you have fun along the way.
That all starts with your free plastic surgery consultation in San Diego, CA. All it takes is an hour or 2 to change everything and turn the page to a brand new you. Let's get started!
Your 5-Step Consultation Process.
What should you expect at this initial appointment? We'll walk you through it.
1. Registering (It's Quick and Easy!)
When you arrive at our location, one of our friendly front desk team members will welcome you and thoroughly review your personal and health information. You'll be invited to relax in our comfortable living room and, if you'd like, enjoy a beverage. You'll soon be joined by a dedicated patient care coordinator who will tell you a bit about our practice and give you all the information you need to know about your doctor and the consultation process.
2. Meeting With Your Board-Certified Plastic Surgeon
Before meeting with your surgeon, an experienced and caring cosmetic surgery nurse will review your medical history with you to make sure we've got everything right. Then you'll be joined by one of our highly skilled, board-certified plastic surgeons, who'll talk with you about your specific goals and the reasons you are considering cosmetic surgery. Your doctor will then examine you and recommend the best treatment options based on the results you'd like to achieve. It is vital that you are 100% honest about your medical history. Because certain drugs interact with anesthesia, and some conditions can compromise the safety of surgery, you could put your health at risk by holding back. Your medical information will be kept private.
3. Planning Your Transformation
You'll envision what's possible by looking through plenty of before-and-after photos of people who have had similar procedures here at LJC. You'll also get to "test drive" different surgical options using our advanced computer imaging technology. Looking for a little personal insight? Many of our team members have also had cosmetic surgery and will be happy to give you a first-hand account of their experience.
4. Learning About Costs & Payment Plans
You and your patient care coordinator will meet again to confirm your goals, answer any remaining questions, and go over a realistic estimate of your fee. And, if you like, they'll be happy to help arrange a suitable payment or financing plan. If you decide to move forward, you'll schedule your surgery for a time that works best for you. And if you decide you need more time to make a decision, they'll be happy to follow up whenever you're ready.
5. Answering Your Questions
It's very important to our whole team that you leave with all your questions answered, and that you feel assured that you'll not only get outstanding results, but will feel cared for and receive the support you deserve throughout the entire process.
Whether you've scheduled your surgery, or are still considering it, we appreciate that you may have additional questions. Please know that we're always happy to schedule a second consultation. And, of course, you're welcome to call or text us anytime!
FAQs About Plastic Surgery Consultations
To make sure you have all the info you need to feel confident making your appointment, we've compiled A's to a few of our most commonly asked consultation Q's.
Why do I need a plastic surgery consultation?
Your consultation is all about you. Consultations can be informative and even fun, but the main objective is to answer these 2 big questions:
Is this the right surgeon for me? This is your chance to interview surgeons and find the place you feel at home.
Is this procedure right for me? This is the ideal time to learn about the best procedure options to achieve your specific goals.
As you meet with surgeons to discuss your options, remember your surgeon should always make you feel like a partner in your cosmetic surgery process. That's exactly what you are!
How long will my plastic surgery consultation take?
This depends on a few things, such as the procedures you're interested in as well as how many questions you have. It's important to take enough time to get a good feel for that surgeon's knowledge, experience, and aesthetic vision. On average, we recommend allowing 1 to 2 hours for each consultation.
In addition to answering your questions about cosmetic procedures, you should be allowed enough time to discuss the following:
Financing and payment options. This should include a detailed quote for the cost of cosmetic surgery, including surgeon's fees, anesthesia and facility fees, breast implant prices, and any extras such as post-surgical garments, medication, and so on.
Your surgery time frame. You should feel confident that you will be able to schedule surgery within your personal timeframe. It's typical for a surgeon to offer you multiple dates to choose from, but never feel like you have to book surgery at the consultation.
Bottom line: You shouldn't feel rushed at any point during the consultation.
Will I get to talk to the plastic surgeon during my consultation?
Your surgery center should introduce you to the main team members who will be involved in your care: patient care coordinators, your primary nurse, and of course, your prospective surgeon. Everyone should be prepared for your arrival, and you should get the feeling that they are happy to see you.
As you move through the facility, take note of a few things:
Is the office clean and well-organized?
Does the staff seem to enjoy being there?
Are they courteous to you, other patients, and one another?
You should definitely spend the bulk of your consultation time actually consulting with the surgeon who would perform your procedure. They should listen more than speak, show sincere interest in your reasons for considering surgery and your goals with surgery, and clearly explain all of your options.
Is there a difference between plastic surgeons who give free consultations and those who don't?
While it's common for plastic surgeons to offer free consultations, it's a good idea to ask if there will be a fee to schedule an appointment. Every surgeon has a unique practice philosophy, and some feel they need to be compensated for any time spent with a patient.
In general, we think it's in your best interest for your plastic surgery consultation to be free of charge. Here's why:
We don't want you to feel pressured to have surgery with us if you don't feel 100% that you are in the right place.
We view the initial consultation as a time to meet us, get to know your surgeon, and learn more about the surgery process (not as a paid appointment to receive a medical service).
We have tailored our consultation process to allow enough time for you to ask all of your questions and make an informed decision about having your procedure with us.
Reputable plastic surgeons who do charge a consultation fee should credit that amount toward your cost of surgery, should you choose to have it with them. Just don't let that $100 or so push you into choosing a surgeon you're not sure about! Your results will be with you a lifetime, so think long term—pick the surgeon that is best for you, even if you have to let go of the money you spent on that consultation fee.
Best in the Region,
Best in the World 2020
LJC is your best choice for plastic surgery and med spa treatments in Southern California and around the globe.
Get the Full Story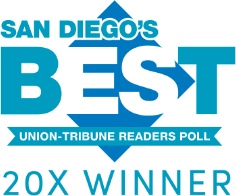 Will I have to take my clothes off at my plastic surgery consultation?
Only if you feel comfortable doing so. Keep in mind, if you are consulting about a breast or body procedure, it will probably be helpful for the surgeon to look at you, so they can better understand what you would like to change and suggest the best treatment options.
You should always have a nurse present during any physical examination. This is standard policy for all reputable plastic surgeons. If you feel uncomfortable at any point during a consultation, don't be afraid to speak up or end the appointment.
Will they take photos at my plastic surgery consultation?
That depends. For example, we offer breast augmentation patients a chance to have sample before-and-after pictures taken when you try on breast implants during your sizing session. This lets you see how you might look in clothing after your surgery. If you're looking into facial contouring, we have a nifty computer imaging tool that lets you see your desired changes right before your eyes.
However, the first time you meet with a surgeon is usually not the time they will take "before" photos. After all, you haven't made a final decision about surgery yet! After you've booked your procedure, expect to come back to the surgeon's office for a pre-op appointment that will include your "before" photo session.
Are there needles involved?
No. A plastic surgery consultation doesn't include any bloodwork or other tests that may be routine for a doctor's visit. What should take place is a thorough discussion of your medical history and any prescription or recreational drug use. Plastic surgeons don't talk about this to judge you, but to ensure that you are clear about your personal risks with surgery.
In some cases, your surgeon might request that you have bloodwork or other tests completed, but they will probably refer you to your primary care physician or another specialist.
How experienced is the plastic surgeon?
While you should feel free to ask any questions you need to get a sense of a surgeon's skill and aesthetic eye, these 5 basic questions will help you gauge a surgeon's experience with your procedure:
How many times have you performed my procedure?
How many cosmetic surgeries do you perform each month?
What procedure do you perform most often?
What happens if an emergency occurs during surgery?
What type of complications have your patients experienced after this procedure?
For more good advice on how to evaluate plastic surgeons and find the right one for you, check out this article from our own Dr. Michael Roark!
Your Dream Starts Today
The new you is just around the corner, and it all starts with one simple step: scheduling your consultation. Request your free surgical consultation online or give us a call at (858) 452-1981 to set up your appointment. We can't wait to meet you and get started!