La Jolla Cosmetic Surgery Centre & Medical Spa
9850 Genesee Ave Suite 130
La Jolla, CA 92037
Call: (858) 452-1981 Text: (858) 203-2944
Monday–Friday: 7:30 a.m.–6 p.m.

La Jolla Cosmetic Medical Spa - Carlsbad
7730 El Camino Real Suite C
Carlsbad, CA 92009
Call: (858) 788-7989 Text: (858) 203-2944
Monday–Friday: 8 a.m.–8 p.m.
Saturday: 9 a.m.–5 p.m.

HD Lipo (High-Definition Liposculpture) in San Diego
Discover a new, lasting option to get that beautifully sculpted look.
Most people associate liposuction with fat reduction. But to leave it at that leaves out the true power of this popular procedure. Expertly performed liposuction is as much about sculpting as it is about removing fat. At La Jolla Cosmetic Surgery Centre & Medical Spa, our plastic surgeons have always understood this fact. That's why we're excited that HD Lipo, or hi-definition liposculpture with PAL® is available at LJC!
We were the first plastic surgery practice in California offering this advanced HD Lipo technique.
Our San Diego HD Lipo specialist, Dr. Hector Salazar-Reyes, is one of a very limited number of plastic surgeons in the United States who have been extensively trained in the MicroAire high-definition liposculpture technique. Dr. Salazar was invited to train with one of the world's most revered liposculpture experts, Dr. Ahmad Saad, at his practice in Barcelona, Spain. We're thrilled that Dr. Salazar has brought this advanced technique to our practice—and so are our body contouring patients!
Considering Hi-Def Lipo in San Diego? Here's How It Works
With HD Lipo, Dr. Salazar can help you get the shape you've been visualizing but can't seem to fully achieve with diet and exercise. He performs HD Lipo as a two-step procedure:
Power-assisted liposuction (PAL) to remove unwanted fat, both achieving a base level of contouring and leaving the treated area(s) leaner throughout.
HD Lipo to sculpt the abs, chest, back, arms, legs, and other areas. Because Dr. Salazar has already removed baseline fat with PAL, he can focus on sculpting in incredible detail, following the natural lines of your musculature.
For Men
For Women

Reveal a hard-earned "six pack" with abdominal etching
Enhance definition in the shoulders, delts, and biceps
Sculpt the chest to achieve more defined, masculine pecs
And much more!

Sculpt a beautiful shape to the shoulders and upper arms
Contour the waist and hips to define the abs or enhance an hourglass shape
Sculpt around the lower back and thighs to accentuate the buttocks
And much more!
Faster Recovery, Faster Results
Power assisted liposuction is easier on you, plain and simple. The powered instruments loosen fat gently and precisely, allowing the surgeon to sculpt with great precision and ease and with minimal damage to surrounding tissues. Compared to older liposuction technology, PAL also results in less post-operative swelling and bruising, less pain and soreness after surgery, and a quicker return to your normal lifestyle. You'll enjoy your full results sooner, too. Dr. Luke Swistun also uses PAL to create stunning 360 Lipo results.
Safety, Care, and Expertise You Can Trust
As always, your procedure at LJC is performed in our on-site AAAASF accredited surgery center, with our award-winning patient care team there to make sure you are safe, comfortable, and attended to every step of the way.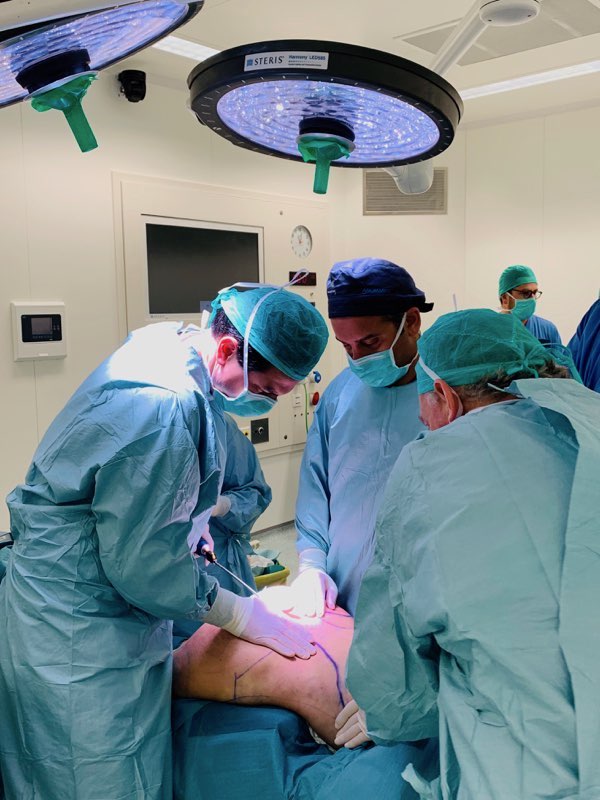 Design the New You
Not sure how to get the look you want? Tell us about your goals, and we'll show you the possibilities.
Try Our Treatment Planner
Learn More About HD Lipo at Your Free Consultation
Discover how hi-def liposuction can help you get the body you want—discuss your goals with an experienced board-certified plastic surgeon! At LJC, your complimentary consultation can even include computer imaging to help you envision what's possible. Call (858) 452-1981 or request your free consultation online today.
Last reviewed by a La Jolla Cosmetic Surgery Centre & Medical Spa Editor on March 29th, 2023. Meet Our Medical Editors