La Jolla Cosmetic Surgery Centre & Medical Spa
9850 Genesee Ave Suite 130
La Jolla, CA 92037
Call: (858) 452-1981 Text: (858) 203-2944
Monday–Friday: 7:30 a.m.–6 p.m.

La Jolla Cosmetic Medical Spa - Carlsbad
7730 El Camino Real Suite C
Carlsbad, CA 92009
Call: (858) 788-7989 Text: (858) 203-2944
Monday–Friday: 8 a.m.–8 p.m.
Saturday: 9 a.m.–5 p.m.

Yvette, Patient Support Services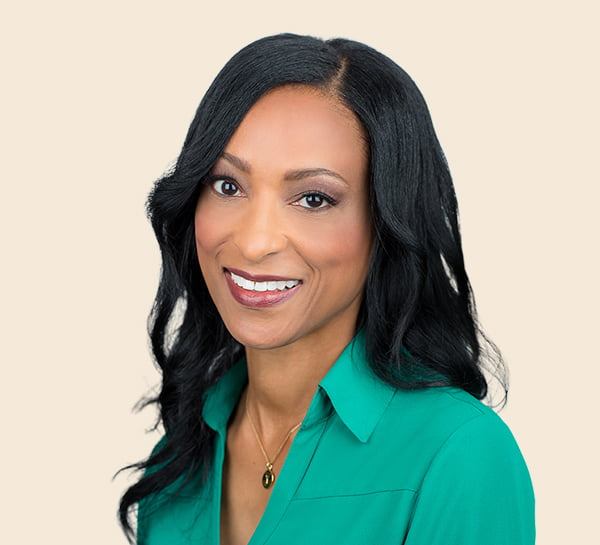 "As one of the first LJCSC staff members to greet our guests, I enjoy meeting all the patients and their friends and families."
Yvette helps make sure LJCSC remains a comfortable, inviting environment—and she helps assist our team so they can focus on you.
After transitioning from the real estate industry, Yvette came to LJC and never looked back! For over 12 years, she's been making LJC patients feel welcome from the very first moment they walk in the door.
I love seeing each patient walk away happy. It's an honor to help make their experience great from their first appointment to their last.

YVETTE
Whether she's stocking the lobby with cookies and fresh coffee for your enjoyment or helping prepare patient charts and packets, Yvette's daily goal is helping things run smoothly for both our patients and our staff.
As one of the first LJC staff members to greet patients, she truly enjoys getting to know every new face—and seeing them walk away happily after they've had a stellar experience at our practice.
Yvette was born and raised in San Diego, and when she's not at LJC you can find her spending time with her friends and family, enjoying our beautiful city.