La Jolla Cosmetic Surgery Centre & Medical Spa
9850 Genesee Ave Suite 130
La Jolla, CA 92037
Call: (858) 452-1981 Text: (858) 203-2944
Monday–Friday: 7:30 a.m.–6 p.m.

La Jolla Cosmetic Medical Spa - Carlsbad
7730 El Camino Real Suite C
Carlsbad, CA 92009
Call: (858) 788-7989 Text: (858) 203-2944
Monday–Friday: 8 a.m.–8 p.m.
Saturday: 9 a.m.–5 p.m.

Ruth, BSN, RN, Lead Nurse for Dr. Saltz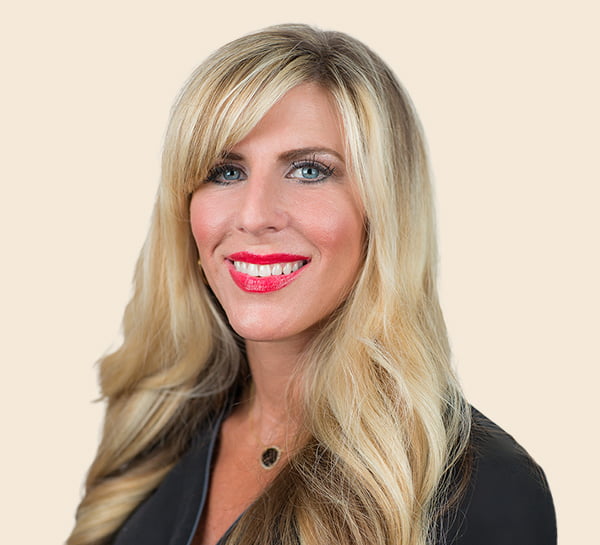 "The best part of my job, hands down, is seeing patients' lives improve after their procedures."
As Dr. Saltz's right-hand-gal, Ruth makes sure every patient has the best possible experience.
For almost 20 years, Ruth has been supporting Dr. Saltz and her patients before, during, and after surgery to deliver the best possible experience they could ask for.
Ruth is an LJC "legacy" who knew she was destined to be part of the team: her father was our founder's CPA (as well as an LJC patient!), her mom had her facelift surgery at LJC, friends have called on LJC for help feeling glam, and, as a mother of three, Ruth herself has had a few procedures.
The positive impact that cosmetic surgery can have on a patient's self-confidence is remarkable. I've seen tears of joy from patients who can tuck in their shirt comfortably after years of hiding their bodies, patients who've enjoyed intimate relationships for the first time…it's a privilege to see these positive transformations.
Ruth loves seeing how patients transform after their procedures, and she's honored to be part of the process. If you have any questions or concerns about your procedure, Ruth will be right there ready to help!