Do you feel like you always look tired?
You might have "acquired ptosis", aka. low-lying lids. UPNEEQ® is an FDA-approved solution to help open up your eyes!
Just a drop of UPNEEQ:
Lifts eyelid(s) quickly by stimulating your Müller muscle to contract
Significantly improves upper field of vision
And it works fast! You should see results in about 15 minutes, with peak results at 2 hours. And UPNEEQ lasts for 8 hours, so you can look refreshed all day and into the night!
Check Out our Team's Results!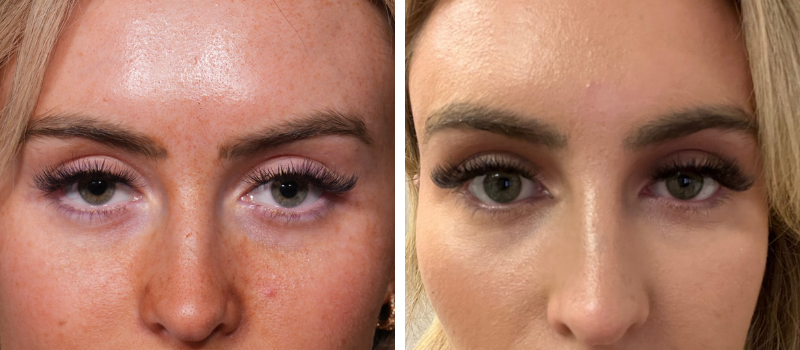 Just a quick consultation with one of our medical providers will help determine if UPNEEQ is right for you! Contact us today!