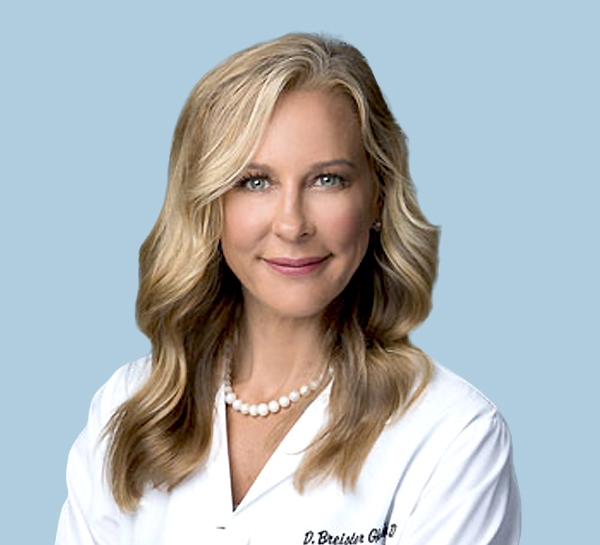 Life can take a toll on your breasts. Pregnancy, breastfeeding, weight gain or loss, and aging can cause your breasts to change and your skin to stretch. One day, you notice that your breasts aren't where or what they used to be.
The San Diego climate allows you to spend much of the year in clothing designed to show off your figure. Unfortunately, if you have sagging breasts, it can be disheartening to be forced to give up skin-baring tops. And it goes beyond clothes in public. Many women wear a bra to bed to avoid having their husbands or partners see their breasts. Sexy, huh? Many Southern California women choose breast lift surgery to enhance their figures and boost their self-esteem, but also to just not have to think about it all the time.
If you're considering a breast lift (mastopexy), you may wonder how much change you'll really see. It really depends on your goals. Do you only want your breasts to be lifted or do you also want them augmented as well? If, prior to your breast lift surgery, you've been wearing a bra that supports and lifts your breasts, people might not even realize that you've had a lift—it can be a subtle change. If you've chosen augmentation, too, then the change may be more visible. The biggest difference you will notice is that when you face the mirror, you can feel good about yourself again.
Breast Lift Procedure Details
San Diego breast lift surgery does just what the name implies: it lifts your breasts so that they sit higher on your chest. During the procedure, excess skin is removed, lifting your breasts to give them a perkier, more youthful appearance.
Because an incision has to be made to remove the excess skin, you will have a scar. The location of your incisions will determine the extent of your scars—but with time and proper care, they will fade and become far less noticeable.
There are several different incision options:
The Donut Lift (Cirumareolar Skin Excision): This breast lift is performed by removing skin in a circle around your areola. Use of this technique is usually driven by the patient's desire to minimize scarring. This technique limits the amount of skin that can be removed. It also tends to flatten the breast. Often, women are disappointed with the results and end up returning for a traditional mastopexy.
The Lollipop Lift (Vertical Mastopexy): In this technique, the incision around your areola is extended with a straight line to the bottom of your breast, where it meets your chest wall. This technique enables your surgeon to remove more skin and create a more attractive breast shape.
The Anchor Lift: The incision for this breast lift begins with the Lollipop incision, but adds incisions at the base of your breast, along the natural fold. The Anchor Lift enables the most skin to be removed. The use of this technique is driven by your anatomy.
All the incision points are around the nipple area or below, so rest assured that they will not show when you are dressed.
Some women have a lot of resistance to the incisions and scars that are necessary to optimally lift their breasts. Most scars turn white and are far less visible than expected, but it takes 12–18 months. Most surgeons show you photos taken within the first six months after surgery, when the scars are in the most visible stage. You can impact the visibility of your scars by following your surgeon's post-op instructions to help your breasts heal properly and to lessen scarring.
Immediate Results
Right after your San Diego mastopexy, your breasts will be swollen. That's normal. You need four to six months for your breasts to settle into their new position, but the results are long-lasting. You can help maintain your breast lift results with a healthy lifestyle and by avoiding weight fluctuations. It is also important to follow instructions about the right type of bra to use during this period.
The most noticeable effect of your breast lift surgery is a change in your self-confidence. Your newly lifted breasts can make you feel more secure about your looks. It's not just about enjoying your body again and being happy with what you see in the mirror. Shopping for clothes will suddenly be fun again as more clothing styles flatter your new figure.
San Diego breast lift surgery can improve the look of your breasts while enhancing your quality of life. If you are curious about how a breast lift can help you, visit our before and after photo gallery.