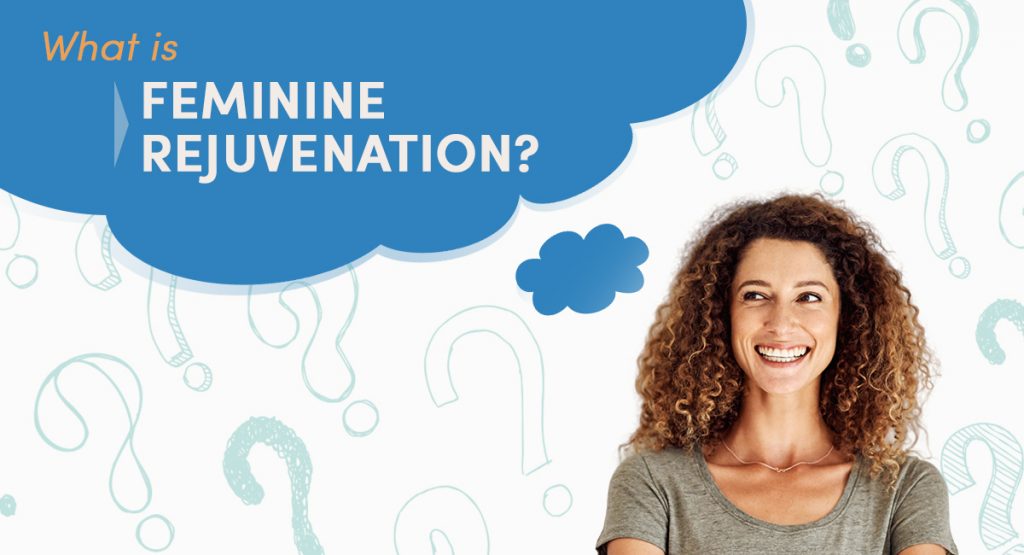 You've probably heard a thing or two about feminine rejuvenation. The Kardashians certainly have a few anecdotes about its benefits! Or maybe your friends have tried it and shared a few highlights. We love that more women are opening up about their experiences with treating the intimate and very real effects of childbirth, aging, and even genetics. But there's still a lot of misinformation and even mystery around what exactly feminine rejuvenation involves.
Today, we're getting real and sharing everything you need to know.
Talking candidly: What is female rejuvenation?
First things first: feminine rejuvenation isn't actually a treatment in and of itself. It's a range of surgical and nonsurgical treatments addressing the intimate concerns that keep women from feeling their best and enjoying their best relationships with their partners.
Let's take a closer look at your feminine rejuvenation options (all available at our San Diego-area practice).
ThermiVa®
ThermiVa is a nonsurgical, minimally invasive treatment that uses heat energy to rejuvenate and tighten internal and external vaginal tissues. It's great for women treating dryness (can you say menopause?!) and mild urinary incontinence as well as improving orgasm quality. (And yes, the Kardashians are fans!)
The procedure: ThermiVa treatments don't require any anesthesia and usually take around 30 to 40 minutes. During the treatment, our medspa provider will use the device's applicator to apply radiofrequency energy to the area. Most women say the treatment feels like a warm massage. You can choose to treat only the internal or external tissues or both.
Recovery: You can get back to your usual activities (yes, all of them!) right away.
Cost: Your ThermiaVa procedure is broken down into a series of three treatments, spaced one month apart. Costs range from $1,450 to $4,350 for a series of one to three treatments. A one-time touch-up treatment can be done in a year (or as needed). Want to score our best pricing? GLAMfam members always save 15%!
Labiaplasty
Whether caused by genetics or childbirth, stretched labial tissues can lead to discomfort during intimacy. It can also lead to a feeling of insecurity when wearing tight-fitting clothes like swimsuits. Labiaplasty is a surgical procedure that reduces and reshapes the inner or outer labia to relieve this discomfort. Your surgeon can customize the amount of tissue that is removed and create exactly the appearance you want. Our surgeons can also perform a clitoral hood reduction at the same time.
The procedure: Your surgeon carefully reshapes the tissues per your goals while you are under general anesthesia. The surgery usually takes around 60 to 90 minutes.
Recovery: 5 days to a week
Cost: $7,000 to $8,500.
Vaginoplasty
Childbirth is an amazing thing, but it can have the unfortunate side effect of vaginal laxity. This can make intimacy less enjoyable for both you and your partner. Fortunately, surgical vaginoplasty can retighten vaginal muscles and tissues.
The procedure: Your surgeon tightens the muscles around the vaginal wall and removes any excess lining, rejuvenating the internal structures in about an hour.
Recovery: 4 days to a week
Cost: $8,000 to $8,500.
You can learn more about your options by meeting with our feminine rejuvenation specialists. They'll make recommendations and talk you through risks and expected results so you can make an empowered decision about your treatment plan.
Have questions about feminine rejuvenation? We're here to help. Contact us online or give us a call at (858) 452-1981. We can't wait to hear from you!