La Jolla Cosmetic Surgery Centre & Medical Spa
9850 Genesee Ave Suite 130
La Jolla, CA 92037
Call: (858) 452-1981 Text: (858) 203-2944
Monday–Friday: 7:30 a.m.–6 p.m.

La Jolla Cosmetic Medical Spa - Carlsbad
7730 El Camino Real Suite C
Carlsbad, CA 92009
Call: (858) 788-7989 Text: (858) 203-2944
Monday–Friday: 8 a.m.–8 p.m.
Saturday: 9 a.m.–5 p.m.

Marie Olesen, President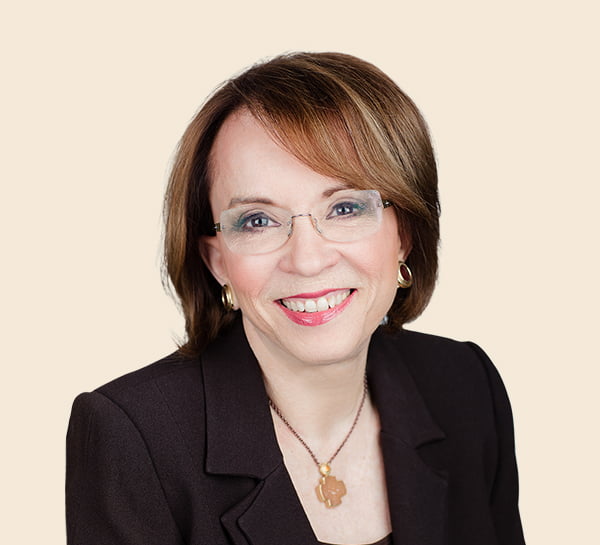 "I love asking patients for feedback. Their reflections and suggestions guide my thinking and help our practice and others better meet their evolving needs."
Marie, LJC's Founder, began evaluating customer service as a child. She completed her first comment card at age 12 to report shuttle service delays at Disneyland. The manager responded, apologized, and said they would fix it before her next visit to the Magic Kingdom. She recalls that experience with Disney as a life lesson that shaped her subsequent thinking and actions.
Revolutionizing Patient Care
Marie always had a special interest in medicine. She went to work for her first doctor while still in college and says her entire professional life revolves around two guiding principles:
Helping good doctors take better care of their patients
Helping patients find the good doctors
Marie is a well-known innovator in the realm of cosmetic patient care and communication. There was little understanding of the needs of cosmetic patients when Marie's husband, R. Merrel Olesen, MD, founded LJC in 1988. Now, she leads the practice, which is internationally recognized for offering world-class patient experiences.
Although Dr. Olesen retired in 2005, Marie carries on their joint vision for a cosmetic practice where patients can feel comfortable and be assured of quality and safety. The team at LJC understands that choosing plastic surgery or non-surgical rejuvenation is a very personal decision. That's why they make every effort to create a welcoming, comfortable environment that ensures privacy and confidentiality. In a beautiful fusion of art and technology, the Centre provides a peaceful ambiance that promotes enjoyment of the surgical or non-surgical patient journey.
To make sure the practice was meeting the needs of cosmetic patients, Marie began surveying LJC patients and has done so continuously for 34 years. Whatever Marie learned from LJC patients, she shared with other practices nationally and internationally. A self-admitted data junkie, she loves exploring patient feedback for insights that can help LJC and other practices better serve their patients.
Author & Speaker
To help consumers in their shopping process, Marie and Dr. Olesen co-authored Cosmetic Surgery For Dummies  in 2005. To help other practices, she is a contributing author to The Business of Plastic Surgery, Navigating a Successful Career in the original 2010 version and the 2020 second edition.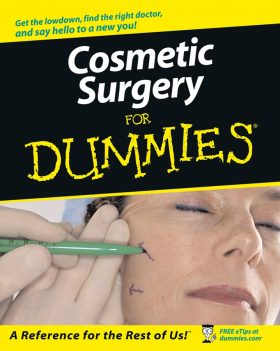 Most recently, Allergan invited her to join its National MedSpa Advisory Panel for her achievements in carrying her patient care and communication commitment to the emerging medical spa industry.
"I am particularly delighted by Allergan's invitation to this important medspa advisory panel. There are a lot of unsophisticated providers in this industry where safety and great patient experiences are as important as in surgical medicine. Indeed, developing strong, stable teams is just as important, and I advocate what I call a surgical practice approach to running a medspa, where patients are assured that proper safety protocols are in place and there is a dedicated, experienced team making patient needs a priority."
Marie speaks nationally and internationally on innovative patient care and practice management topics. She is a recognized innovator in patient care and communication. In 2020, she was honored with the "Top 100 Healthcare Visionaries" award for her exceptional contributions to the healthcare industry at the fifth edition of IFAH — International Forum On Advancements In Healthcare. She was recognized for her impactful projects, leadership capabilities, and commitment to improving patient experiences.
"I am deeply honored to receive this wonderful recognition as a visionary from IFAH. Both the technology solutions I developed helped us and our colleagues improve patient satisfaction. Earning a US patent for the processes I developed in realpatientratings.com to ensure that all reviews are 100% verified is a singular achievement. Both consumers and providers need trusted information to support important healthcare decisions."
Innovator & Founder
Driven by needs initially identified by LJC patients, Marie developed two industry-transforming technology solutions.
1994 Inform Software
True to her mission of helping good doctors take better care of their patients, Marie created patient relationship software to help practices educate their patients and deliver better patient experiences. She sold Inform&Enhance® software to Mentor Worldwide/Johnson&Johnson in 2003. Her original software is still used by hundreds of practices, including LJC.
2011 RealPatientRatings®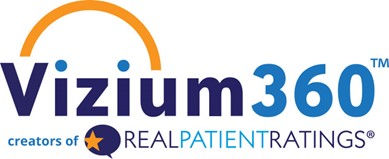 Frustrated by fake and false reviews that hurt consumers and practices, Marie founded another technology company, Vizium360, and its consumer site, realpatientratings.com. She wanted consumers and practices to have access to trusted information that could not be manipulated. She earned a US Patent for a survey system that produces anonymous, 100% verified ratings and reviews. Today realpatientratings.com features over 700,000 ratings and reviews. Patients from thousands of providers and practices have answered over 10M questions about their experiences. LJC uses its services to gather patient feedback and to educate and motivate its team to deliver on patient-identified priorities. The Olesens have minority ownership.
Philanthropist
For both the practice and personally, the Olesens are good neighbors, supporting many San Diego community charities. Marie has served on many volunteer boards, including the Old Globe Theatre and La Jolla Music Society. Currently, she is on the HumbleDesign San Diego board. Her community efforts have been recognized by The Salvation Army as an Honoree, Women of Dedication in 1994. In 2020, she was named a Go Red Legend by the American Heart Association for her community and professional contributions to San Diego.