Your options for breast enlargement, breast lift with implant procedures, and breast implant revision have expanded considerably over the years with the FDA approval of many newer breast implant options. And thanks to technological advances, implants are also safer than ever. We have a myriad of choices and are ready to help you find just the right breast implants for beautiful, personalized results.
Your Breast Implant Options: Saline vs. Silicone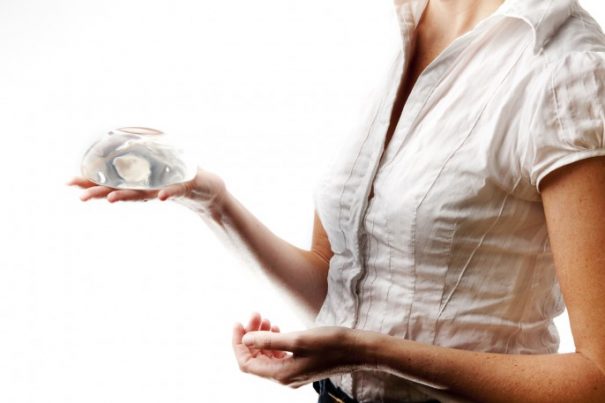 At LJC, we primarily use shaped or round highly cohesive silicone gel implants, commonly known as "gummy bear" implants. Our board-certified plastic surgeons recommend form-stable silicone gel implants for their many advantages, but we also offer saline-filled implants for patients who prefer this option.
While the online chatter may give the impression that one implant type is "best," we believe that your body proportions, your desired look, your personal preferences, and even your age are more important considerations when choosing implants.
Our San Diego plastic surgeons each have years of experience performing breast augmentations and tailor our implant recommendations to each individual. Your surgeon will collaborate with you to find which implant shape, projection, base width, and volume will fit you best. You'll even be able to try on implant sizers and preview options with photos during an individual implant sizing & shaping session.
Best in the Region,
Best in the World 2020
LJC is your best choice for plastic surgery and med spa treatments in Southern California and around the globe.
Get the Full Story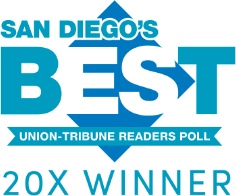 Highly Cohesive Silicone Implants: The Latest Technology in Silicone Gel
The latest advancements in highly cohesive silicone gel have resulted in breast implants that are safer and more natural-looking than ever. Highly cohesive silicone gel breast implants are also the most durable breast implants available—but even though they are strong, they feel soft and natural in your body.
There are numerous advantages to choosing cohesive silicone gel implants, including:
A lower rupture rate, which reduces the risk of a possible secondary surgery due to a ruptured implant
An exterior design that reduces the likelihood of wrinkling and rippling which are important factors for maintaining a natural appearance in your body.
We've found that the exterior design also reduces the likelihood you would ever feel the edges of your implants (i.e, they are less palpable).
Any implants can occasionally wrinkle or be palpable, but we feel that silicone gel implants produce the best results with the least likelihood of these issues.
Your Safety Is
Our #1 Priority
Since 1988, more than 36,000 patients have had safe, successful procedures at La Jolla Cosmetic Surgery Centre & Medical Spa.
Get your recommended breast implant screenings at LJC
At LJC, we want you to enjoy beautiful results and peace of mind! We now offer high-resolution ultrasound imaging to screen silicone breast implants.
Why ultrasound? It's safe, comfortable, and more affordable than MRI while providing reliable detection of silent rupture, seroma, and other issues. Learn more »
See How a Gummy Bear Implant Moves!
Want to compare the feel of a gummy bear implant with other implant types for yourself? Contact us today for a free breast augmentation consultation!
Implant Shape Options

Three Projection Options (Round Implants Shown)*
*Not available in all styles
Saline Breast Implants
Saline breast implants are comprised of a silicone rubber outer shell that is filled with saline solution during breast augmentation surgery. Some of the benefits of saline breast implants are the ability to overfill and reduce the risk of implant visibility, the safeness of the sterile saline used, and the fact that incisions can be smaller.
While many women are choosing silicone implants for their more natural look and feel, saline implants can be a great, safe option for the right patients.
Incision Placement and Breast Implant Choices
The type of implants you choose will also impact how they are placed and which incision option is the right choice for you. The two most common incisions used are inframammary (in the natural fold under the breast and periareolar (around the areola), though we can also place implants through the armpit (transaxillary incision) for no visible scarring.
Learn More About Breast Implants
Request your free consultation online or call (858) 452-1981 to get started today.