La Jolla Cosmetic Surgery Centre
9850 Genesee Ave Suite 130
La Jolla, CA 92037
Call: (858) 452-1981 Text: (858) 203-2944
Monday–Friday: 7:30 a.m.–6 p.m.

La Jolla Cosmetic Medical Spa - Carlsbad
7730 El Camino Real Suite C
Carlsbad, CA 92009
Call: (858) 788-7989 Text: (858) 203-2944
Monday–Friday: 8 a.m.–8 p.m.
Saturday: 9 a.m.–5 p.m.

La Jolla Cosmetic Medical Spa
9850 Genesee Ave # 380
La Jolla, CA 92037
Call: (858) 452-2066 Text: (858) 203-2944
Monday–Friday: 8:30 a.m.–5 p.m.

Kayla Lopez, Practice Manager, La Jolla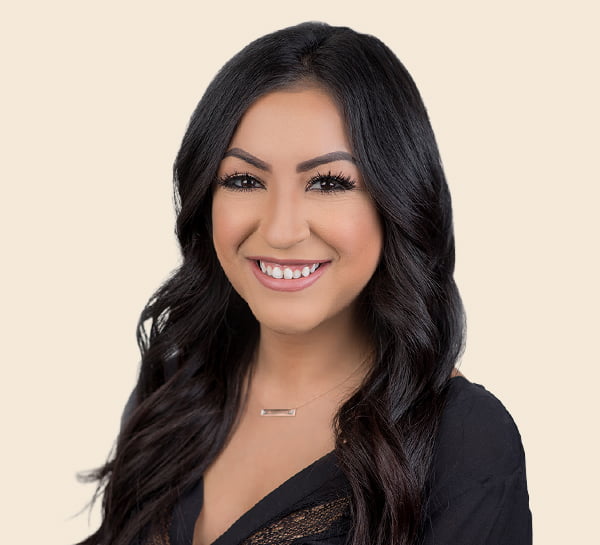 "I enjoy working with our LJC family because we share the same passion behind caring for our patients as we would for family or close friends. We work towards the same goals, including providing the best patient experience."
Kayla supports our patients both emotionally and logistically to ensure the highest level of care.
Kayla joined La Jolla Cosmetic Surgery Centre & Medical Spa in 2019. She started as a Patient Care Coordinator in our surgery division, guiding our patients through the consultation process and supporting them through the day of surgery. She then moved to our medical spa in La Jolla as Patient Coordinator Team Lead. Fast forward to today: Kayla leads the entire La Jolla Medspa team as the Practice Manager! She is dedicated to supporting our providers and staff to make you feel welcome, comfortable, and confident with your decision to have a procedure in our medspa.
I'm a firm believer that knowledge is power! As medical professionals, we understand the history of a patient so that we can provide the best and most effective treatments tailored to their concerns, all while being safe.
Supporting the different departments of the La Jolla Medspa team in their day-to-day tasks, Kayla's favorite part of being a Practice Manager is the opportunity to be the first to find solutions and establish a fun and safe culture within LJC's core values. She's continuously coaching and acting on any and all feedback to make every aspect of the medspa the best it can be for patients.
A perfect fit for LJC, Kayla also has a background as a Certified Medical Assistant and had worked in cosmetics for nearly five years before joining us. She has experience assisting with nonsurgical services such as cosmetic injectables, lasers, and skin treatments, as well as assisting in minor plastic surgery procedures and pre/post-op care.
Born and raised in Bakersfield, CA, Kayla moved to San Diego in 2013. She quickly fell in love with the diversity, the peaceful views, and the freedom to enjoy the outdoors most of the year.
San Diego has become my home, and I'm so lucky to raise my daughter with all the opportunities the beautiful city offers!
Kayla enjoys exploring, shopping, and coloring with her daughter in her free time. If given a month to do anything, she would spend most of her time with her family back home and then go on a Disney cruise with her daughter and husband. If she weren't a Practice Manager, she would further her career in social media/digital marketing to help patients learn about the newest and most effective cosmetic treatments.