La Jolla Cosmetic Surgery Centre & Medical Spa
9850 Genesee Ave Suite 130
La Jolla, CA 92037
Call: (858) 452-1981 Text: (858) 203-2944
Monday–Friday: 7:30 a.m.–6 p.m.

La Jolla Cosmetic Medical Spa - Carlsbad
7730 El Camino Real Suite C
Carlsbad, CA 92009
Call: (858) 788-7989 Text: (858) 203-2944
Monday–Friday: 8 a.m.–8 p.m.
Saturday: 9 a.m.–5 p.m.

John D. Smoot, M.D., FACS
John D. Smoot, M.D., FACS, San Diego Plastic Surgeon
"I do cosmetic surgery, but there's a lot in that. It's just not about vanity. It's about making someone feel better about themselves."
During his 30 years as a Board Certified Plastic Surgeon in San Diego, John D. Smoot, MD, FACS has earned a reputation for providing excellent care & beautiful cosmetic surgery results. Dr. Smoot is the Medical Director of La Jolla Cosmetic Surgery.
Consultations offered in:
English
,
Spanish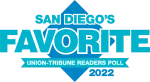 Dr. John Smoot is a board-certified plastic surgeon serving San Diego at La Jolla Cosmetic Surgery Centre & Medical Spa. Dr. Smoot's surgical talent is matched only by his kind, down-to-earth, and approachable personality. Ask Dr. Smoot what drives him as a plastic surgeon, and his answer is simple: "helping my patients feel better about themselves. Seeing a man or woman's self-image improve after surgery and learning how this impacts other areas of their lives is extremely rewarding. I am honored to be a part of such positive life changes."
With each patient and procedure, he focuses on achieving proportion and balance. His goal is not to create the most dramatic change possible, but to refine a patient's overall appearance with results that look completely effortless, complementing a patient's natural aesthetic.
The end result was beautiful! I trusted Dr. Smoot to make the best decisions for me and my body and he did!
Dr. Smoot has an extraordinary depth of skill and experience in plastic surgery that make him highly sought after for breast, body, and facial surgery alike. He is well-known in La Jolla for his advanced scar-reducing techniques with breast lift surgery. In addition to breast augmentation, facial rejuvenation and body contouring surgery comprise a substantial portion of his practice.
Dr. Smoot has been board certified by the American Board of Plastic Surgery since 1990 and has served as Chief of Plastic Surgery at Scripps Memorial Hospital La Jolla, where he remains on staff. He is also an active member of the American Society of Plastic Surgeons, the American Society for Aesthetic Plastic Surgery, and the California Society of Plastic Surgeons.
Dr. Smoot was very professional and made me feel completely comfortable. I am absolutely thrilled with how the surgery went.
Born and raised in Salt Lake City, Utah, Dr. Smoot developed a keen interest in science at an early age. He completed his undergraduate studies at the University of Utah and served in a medical unit in the U.S. National Guard, an experience that solidified his decision to become a surgeon.
Dr. Smoot graduated from the University of Utah School of Medicine in 1982 and went on to complete his general surgery residency at Providence Hospital and an additional 2-year fellowship in facial plastic & reconstructive surgery at St. Joseph's Hospital. Before joining LJC, Dr. Smoot practiced with his brother at the San Diego Plastic Surgery Clinic for over 20 years.
Dr. John Smoot: accomplished plastic surgeon, avid outdoorsman, and all-around great guy
Get to know Dr. Smoot on a personal level.
Why plastic surgery?
I wanted my life's work to serve others. As a physician, I can serve people on the most personal level every day. As a plastic surgeon, I have the privilege of helping patients solve specific problems and feel better about themselves as a result.
Actions speak louder than words
Even outside of work, I spend the majority of my time serving my community, either through my church or by participating in missions. One of my most memorable missions was a two-year volunteer term in Argentina.
Fan of the Great White North
If I wasn't a plastic surgeon, I think I'd like to be a bush pilot in Alaska or the Yukon. I enjoy bowhunting and fly-fishing (his biggest catch to date: a 2 ft+ rainbow trout topping), and simply being out in nature, especially in the mountains of Idaho, Utah, Canada, and Alaska. Of course, I love that I can return to warm, sunny San Diego.
Mrs. Smoot's baked goods
My wife makes the best desserts; I'm sure my whole family would agree. Although I really love vanilla ice cream too.
A family man
I enjoy my solo trips into the wilderness, but even more, I love spending time with my wife, children, and grandchildren. They keep us busy and make us very proud.
Make Your Dream Real With Dr. Smoot
To schedule your free consultation with Dr. John D. Smoot or any of our board-certified San Diego plastic surgeons, request your consultation online or call (858) 452-1981.