La Jolla Cosmetic Surgery Centre & Medical Spa
9850 Genesee Ave Suite 130
La Jolla, CA 92037
Call: (858) 452-1981 Text: (858) 203-2944
Monday–Friday: 7:30 a.m.–6 p.m.

Rhinoplasty Before & After Result 712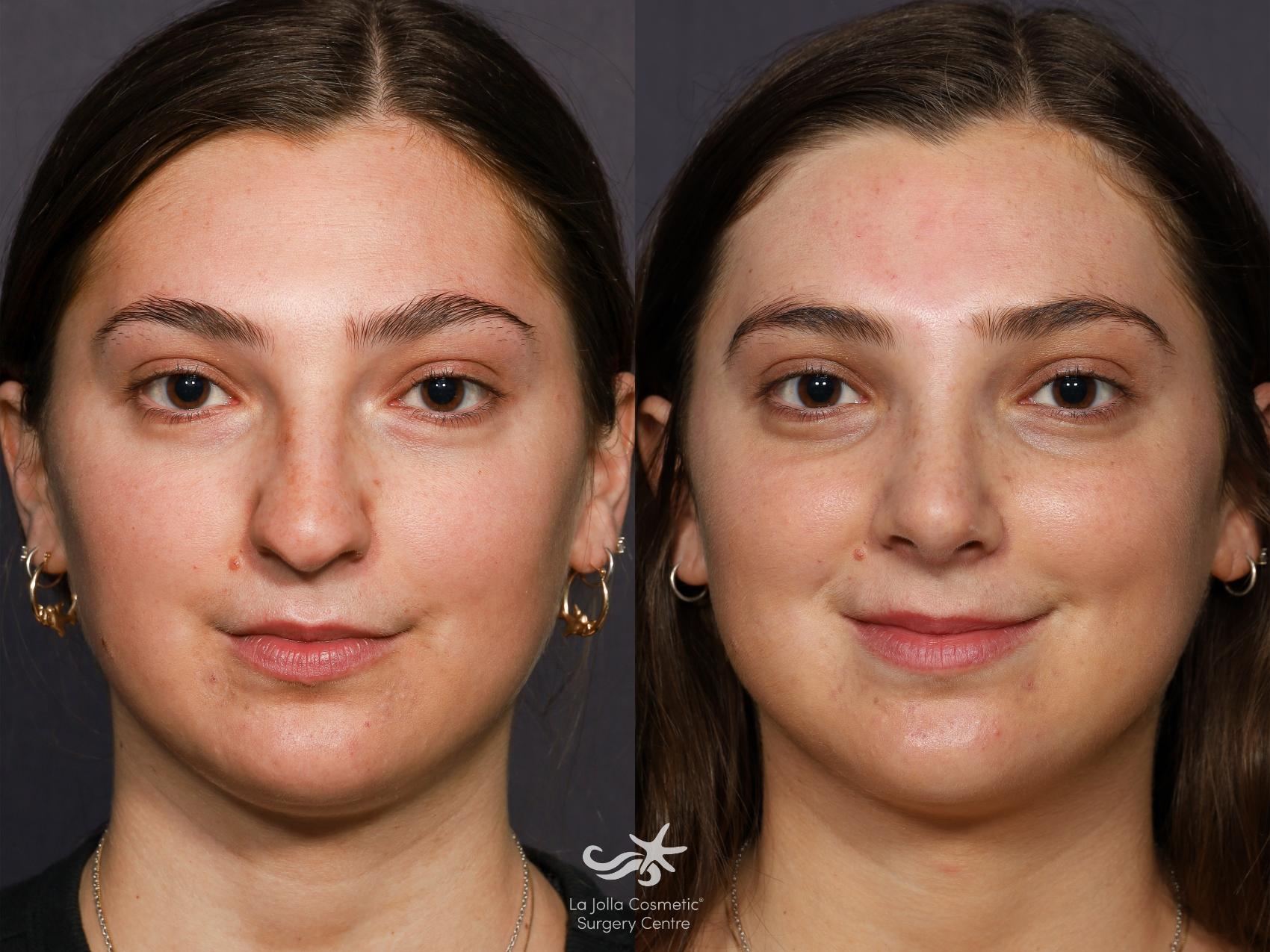 This 22 year old female wanted to make her nose appear more feminine and balanced with her other facial features. She felt her tip was droopy and shapeless, and disliked her dorsal hump. Dr. Riedler performed open rhinoplasty. Only 5 weeks after surgery, she is still swollen but is thrilled with her more feminine nose that complements her face beautifully.
*Keep in mind that each patient is unique and your results may vary.