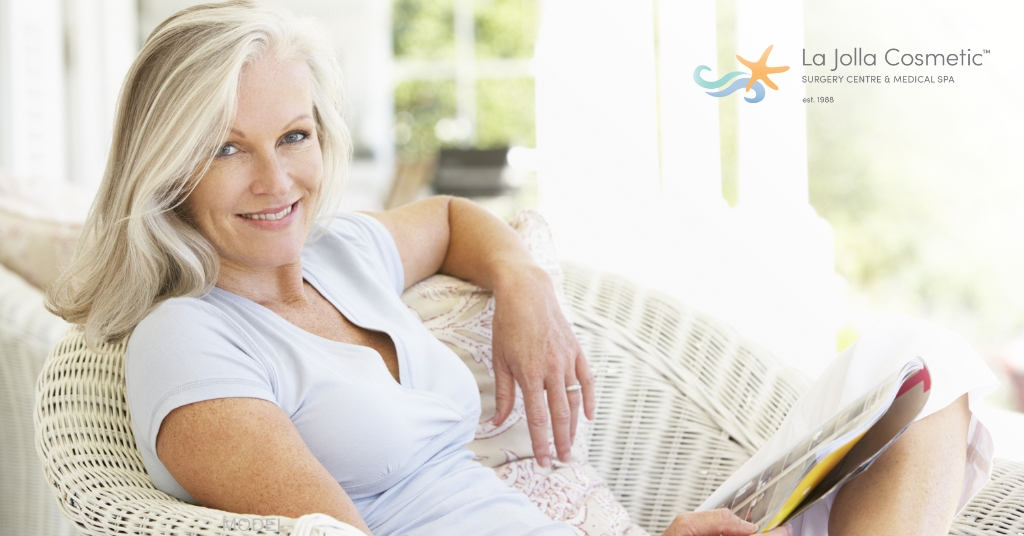 When loose skin, deep nasolabial folds, and sagging jowls take hold of your features, it's time to consult with your plastic surgeon about facelift surgery. But did you know that facelifts aren't a one-size-fits-all solution? If your signs of aging are extreme, we may recommend a deep plane facelift. This advanced technique addresses deeper tissues more comprehensively and offers more substantial and natural-looking results than a traditional facelift.
But a deep plane facelift may stir up some deep-seated anxiety about what a procedure of this nature entails. You may wonder, how long will it take to heal? What will my deep plane facelift scars look like? Not to worry. While every patient is unique, we've got you covered with a general overview of what to expect from your deep plane facelift recovery day by day and week by week:
Your Deep Plane Facelift Recovery Timeline
1 Day After Surgery:
The "easy" part is over! Your surgery is behind you, and you're ready to recover in the comfort of your home. Hopefully, your support system is pitching in so that you can prioritize rest and healing. You are following your post-operative instructions, which include taking pain medications to manage any moderate post-surgical pain. Keep your head up—literally. Elevating the face and neck helps minimize potential complications.
2 to 3 Days Post-Surgery:
Swelling and bruising generally peak a few days following surgery. Don't be alarmed! This improves over several weeks. During your follow-up visit, your surgeon removes bandages and surgical drains, and the healing process continues.
7 to 10 Days After Surgery:
Good news. Swelling and bruising begin to subside, and sutures are removed. It's common for your face to appear somewhat puffy due to the residual swelling. Your 1 week post op deep plane facelift scars are still fresh and visible during this window. You are beginning to feel more like yourself, but we recommend that you "lay low," as it is still early in the healing process.
2 to 3 Weeks Post-Surgery:
Hello world! At this point, you can return to work and resume non-strenuous activities. Swelling and bruising will continue to diminish, and you will continue to see improvements. While you are feeling (and looking!) much better, be careful not to overdo it. Taking on too much too soon can jeopardize the healing process. It's okay to lean on your support team during this period. Remember, recovering from plastic surgery also involves emotional ups and downs.
4 to 6 Weeks Post-Surgery:
More good news! Swelling and puffiness are improving daily, your face feels less tight, and facial and neck movements feel more natural. You should be cleared to resume workouts and other physical activities. Although you're well on the road to recovery, it's crucial to have patience during this phase of your recovery window. Trust the healing process, and rest assured that your fabulous results will be well worth the wait.
3 to 6 Months After Surgery:
By now, you are confidently showing off your new look! Swelling has significantly diminished. Thanks to your surgeon's meticulous skill, your deep plane facelift incisions are virtually unnoticeable—they are carefully concealed around your ears and along your hairline. You're still experiencing some facial numbness and tingling, but this will continue to decrease. When you look in the mirror, the face staring back at you looks more defined, refreshed, and youthful!
1 Year Post-Surgery:
Your patience has paid off, and your healing journey is officially complete! After 12 months, all swelling and bruising have subsided, and you can fully appreciate your final deep plane facelift results. The best part is that you can enjoy your results for the next 10 to 15 years, especially if you take good care of your skin and maintain a healthy lifestyle.
Your Deep Plane Facelift Recovery Takeaway
While a deep plane facelift is more invasive than a traditional facelift, it is usually the best approach for patients with deep creases, nasolabial folds, severe wrinkles, and other advanced signs of aging. We use a special technique that involves elevating the skin, muscles, and portion of the face called the SMAS as a single unit. Using this approach maintains a more natural blood supply to the skin and typically contributes to less post-operative pain, faster healing, and more dramatic, long-lasting results.
It is essential to carefully follow your deep plane facelift post-op protocol and trust the healing process to achieve the best outcome. While you can enjoy the initial results of your facelift about a month after surgery, full results can take up to a year once residual swelling subsides. Your patience will be well rewarded—a deep plane facelift usually takes about 10 years off your appearance!
Request a Consult
A procedure of this complex nature requires the artistry and skill of a highly credentialed plastic surgeon. Our talented team has extensive experience with both traditional and deep plane facelift surgery. View our before-and-after photo gallery to glimpse actual patient results! You can also read patient reviews here. If you're ready to look younger and more refreshed, we encourage you to request a consultation online or call us at (858) 452-1981. Let's get started!