After losing weight, Taryn was unhappy with her breasts. Although she was excited to see results after all of her hard work, she didn't feel like herself when she noticed her previously shapely breasts were smaller and drooping.
"My breasts were very saggy. I needed a chest to match the rest of me so that I could feel like all my effort to lose the weight was worth it." Taryn
She knew she wanted to make a change from the start, but began researching breast procedures in earnest just a few years ago. After seeing numerous plastic surgeons in San Diego and beyond, she still didn't find what she was looking for—until LJC.
"I wanted a qualified doctor with a strong history. I wanted to feel at ease and in good hands. Most importantly, I wanted to know I would be safe and come out looking beautiful." Taryn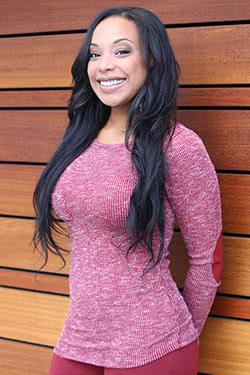 After meeting with Dr. Smoot, Taryn knew she had found her perfect match. She felt comfortable, safe, and confident that he would provide her with a great breast augmentation outcome—and she was right! LJC had everything she valued in a cosmetic surgery center:
An AAAASF accredited surgery center
Board certified anesthesiologist and highly trained surgical staff
Board certified plastic surgeon
A safe, well-appointment environment
Many years in business with a stellar reputation
Caring and informative staff
"Surgery is a scary idea. Being sure the environment feels right makes it easier to go through. All of the staff was so friendly and comforting from the day I went to my first consultation, and they still are today as I go for my follow-ups. Never in a rush and always smiling. " Taryn